Dalhous release tape on Blackest Ever Black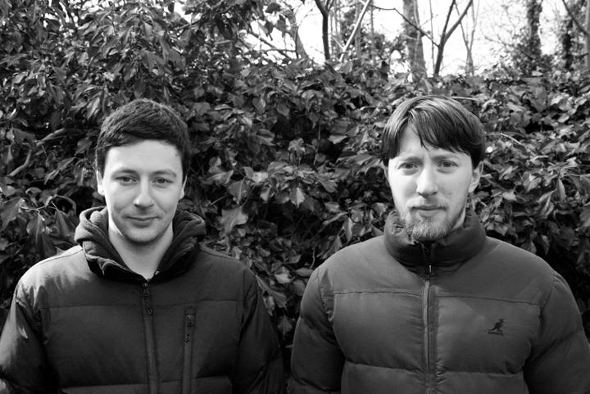 A recorded mix of unused Dalhous demo material will be the duo's next release for the Berlin-based label.
Earlier this year Dalhous released their second album, Will To Be Well, for Blackest Ever Black, which was described in a review for Juno Plus by Oli Warwick as "highly engaging" with "a plethora of twists and turns". Productions absent from the final pressing, and other unreleased music from the Dalhous back catalogue, can be heard on this forthcoming mixtape originally compiled for the Terra Incognita mix series broadcast on Intergalactic FM's Radio Free Robotron channel in May. "Following a number of fan requests to make this selection available in physical form, we've decided to release it on tape, very slightly edited to fit the format," a Blackest Ever Black press release writes.
Recorded by the act's creative force Marc Dall, the mix harbours unheard Dalhous music made between 2009 and 2013, a time the label describes as a period spanning the very origins of Dalhous. Furthermore, the label say: "Divorced from the strict conceptual frameworks of the studio LPs, these sublime experiments in elegiac ambience and pastoral techno-impressionism constitute a secret history of the Dalhous project, and underline the fecundity and restlessness of Dall's musical imagination." You can review some of the sounds from Demos 2009-13 below.
Blackest Ever Black's release of Demos 2009-13 by Dalhous is available now as a pro-dubbed C60 cassette housed in clear plastic library case with photocopied inlay from the BEB website.
Tracklisting:
A. Part One
B. Part Two