Anxur – Anxur Takes Vol. 1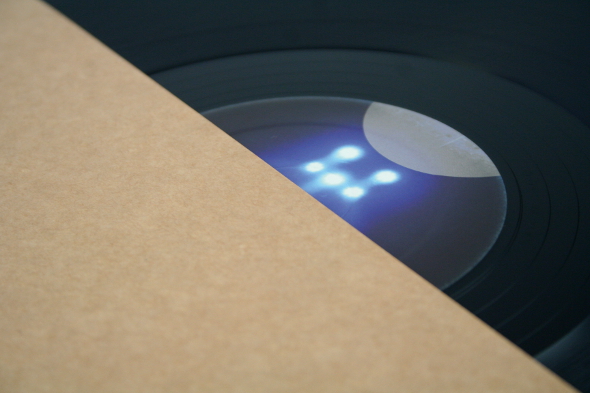 Donato Dozzy's latest project is Anxur with fellow Italian Marco Shuttle on the London-based artist's Eerie label. Unlike Dozzy's previous collaboration with Neel as Voices from the Lake, Anxur Takes Vol. 1, the first in a series of planned records with Shuttle, focuses squarely on the dance floor. Irrespective of what the accompanying blurb to this release had claimed about abstract influences insinuating their way into the recording process, to this listener's ears, Dozzy and Shuttle have succeeded in delivering two distinctive but ultimately functional tracks.
There are no big surprises or experimental curveballs here, and instead Anxur Takes Vol. 1 impresses with a dance floor-centred approach that seems to draw heavily on Dozzy's sound. "Volo 1" is underpinned by solid kicks and fractured percussive shards, while at its heart is a teased out, tweaked acid line. Unlike some of the iterations of the 303 found on contemporary releases, Shuttle and Dozzy's interpretation for "Volo 1" is rough and grainy, like a particularly belligerent version of Plastikman's 303 adventures – a narrative that Dozzy's work frequently refers to.
The second "Volo" track is less upfront and gives vent to the psychedelic leanings of both producers. The groove pulses along and is supported by steely drums and dubbed out percussive bursts, while a more mellow trance-influenced acid line – that's trance with a small 't' – dominates the arrangement. The way that it winds its way through the groove, peaking and falling off before rising again, makes it sound like the pair are channeling the 90s output of labels like Music Man and Plus 8 and adding some contemporary production techniques. It's an impressive start to what will hopefully be a regular series of dance floor techno records – hopefully the next installment will bring Shuttle's voice to the fore.
Richard Brophy
Tracklisting:
A. Volo 1
B. Volo 2