Internasjonal to issue Roland Tings LP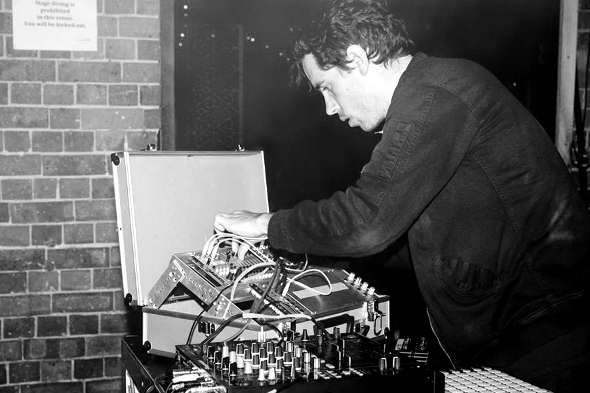 A self-titled LP from the Melbourne-based artist will arrive on the Prins Thomas-helmed label early next year.
It's been a busy year for Scandolearic godfather Prins Thomas with the release of a third solo album, a rather exhaustive Full Pupp compilation to celebrate a decade of promoting the Norse disco cause and the launch of Rett I Fletta, a new label dedicated to "music for neanderthals". In addition to all this and maintaining a pretty impressive beard, Prins Thomas has also ensured Full Pupp's more internationally flavoured offshoot Internasjonal has motored on, dishing out an album from Nenad Markovic, as well as 12″s from Margot, Ichisan and Roland Tings.
News now arrives that the latter, Melbourne-based artist (pictured above) will further strengthen his working relationship with Full Pupp via a self-titled debut album set to drop early next year. Some 10 tracks deep, the album features both "Who U Love" and "Floating On A Salt Lake" from the 12″ issued on Full Pupp earlier this year along with eight new productions. In terms of style, a press release states the album builds on the "rhythmic visions pushing dancers into his very own modular oasis" that have characterised Roland Tings' output to date, which has seen the Australian grace 100% Silk and Club Mod.
Full Pupp will release Roland Tings by Roland Tings on January 26.
Tracklisting:
1. Coming Up for Air
2. Who U Love
3. Human Knowledge
4. Observatory
5. Floating On A Salt Lake
6. Endless Race
7. Devotion
8. Cultural Canal
9. Venus
10. Pala