Andras & Oscar – Café Romantica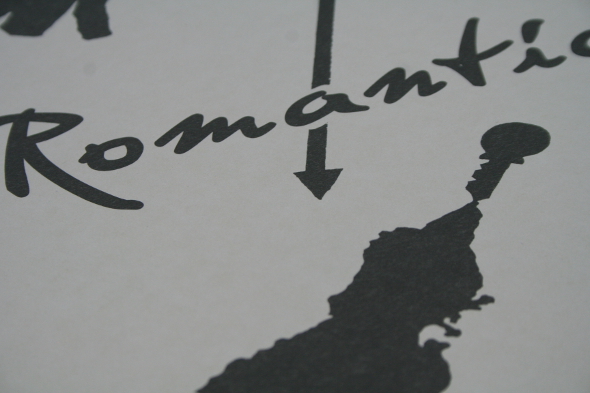 There's no doubt that Andras Fox (AKA Melbourne-based producer Andrew Wilson) is on a roll right now. This year alone, he's treated us to a slew of sinewy, seductive releases that variously touch on new age ambience with the brilliant Overworld LP under his alternative A.R.T Wilson alias, toasty modern boogie for Omega Supreme Records and  the classic deep house influenced instrumental Balearica of the Vibrate On Silent EP for Mexican Summer. All three of these releases – and the latter in particular – make great use of vintage synthesizers and drum machines, while focusing attention on Wilson's superb use of melody and manipulation of mood. Put simply, Wilson is become a masterful exponent of electronic melodica – the kind of melody-rich, occasionally dancefloor-friendly music that mixes Larry Heard, Sound Source, Lamont Booker, Bobby Konders and Ben Cenac influences with echoes of Balearic synth-pop, Vangelis, Gigi Masin and soft focus '80s soul.
These varied inspirations were arguably most noticeable on last year's Café Embassy release on Dopeness Galore, a delicious full-length penned with vocalist Oscar S. Thorn. While Wilson's music often seems effortlessly soulful – usually by virtue of his impressive choice of chords and carefully honed melodies – it benefitted greatly from Thorn's heart-aching vocal delivery and thoughtful lyrics. The album was compared favourably to Ben Cenac and Gregg Fore's debut as Dream 2 Science, though it was a much more complex and varied set than that. Even so, it's a good comparison, given that Cenac and Fore's 1990 12" is widely considered a deep house classic (certainly by Rush Hour, who re-released it in 2012).
Café Romantica, the duo's belated follow-up, is every bit as impressive.  It promotes a sophisticated brand of electronic soul rooted in vintage deep house, with Thorn's vocals – in turn weary, teary-eyed and deliciously loved-up – providing a perfect accompaniment to Wilson's warm, melodious productions. It's the kind of album that soothes and thrills in equal measure, with Thorn's musings on relationships – both friendship and affairs of the heart – providing a classic pop sensibility. Of course, it's not a pop album in the contemporary sense – though there are some similarities to the Junior Boys – but it does have a radio-friendly sensibility, despite the undeniably underground nature of many of the duo's influences.
Wilson weaves clear disco and boogie influences – a rubbery bassline here, clipped guitars there, a tactile synth line for good measure – into the melting pot on numerous occasions. This is perhaps most obvious on "French Twist" and "Friendship Theme", whose gentle P-funk synth squiggles are accompanied by oven-warm chords, dreamy new age pads, shuffling drum machine rhythms and a stunning vocal from Thorn.
The early deep house influences are more notable elsewhere, particularly on the superb "Everytime I Go". Here, a snappy groove, chiming melodies and classic New Jersey deep house melodies offer a near perfect accompaniment to Thorn's confident vocal. It's the same story on the eyes-wide-shut synth-pop of "Looking Back" and the tear-jerking deepness of "Rules of Love", which sounds like a long lost Larry Heard production, complete with obligatory 1980s tape hiss. Arguably best of all, though, is the heart-aching brilliance of "Make It Better", whose lyrics – a plea for forgiveness delivered in a weary, almost defeated manner by the superb Thorn – are in sharp contrast to Wilson's bubbling beats, fluttering new age melodies and immersive pads.
Given the quality of the vocal cuts that make up the bulk of the album, it would be easy to see the two instrumental tracks as something of an afterthought. Yet there's plenty to titillate here, too, from the expansive, Larry Heard style piano solos, evocative strings and rolling analogue groove of "Tutorials", to the touchy-feely melodies, thickset kick drums and early morning atmosphere of "Take Our Time". Even so, the standard of the album's six vocal tracks is such that the resistance to skip them is strong. It's a good problem to have.
Matt Anniss
Tracklisting:
A1. Friendship Theme
A2. Everytime I Go
A3. Make It Better
A4. Take Our Time (Instr.)
B1. Looking Back
B2. French Twist
B3. Rules Of Love
B4. Music Is My Life