The Durian Brothers' machine funk is brought to life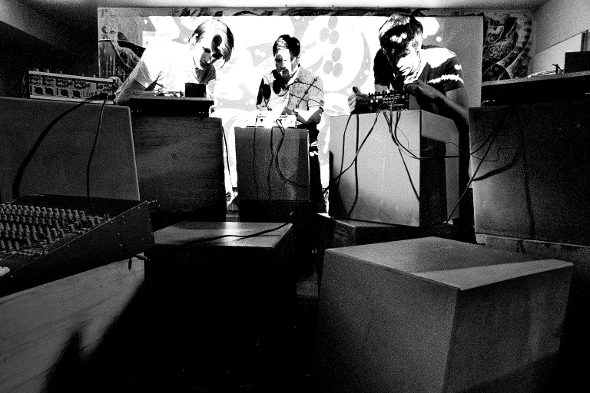 Immerse yourself in an excellent, if dizzying, video for "Weggeputscht" from the German troupe's forthcoming release on Kontra-Musik.
Due out this week, the Das Macht Modern mini-LP from Düsseldorf trio The Durian Brothers is probably for many the first insight into a group whose production methods based around the manipulation of modified turntables, sequencers and machine are pleasantly unorthodox and fully deserving of the term experimental. To celebrate the release, Kontra-Musik commissioned visual artist Martin Onassis to direct a video for "Weggeputscht" that is available to stream below, and the seven minutes of animated engine parts caught in an unrelenting dance perfectly captures The Durian Brothers' interplay between organic movement and machines.