Stream Helena Hauff's Shatter Cone EP in full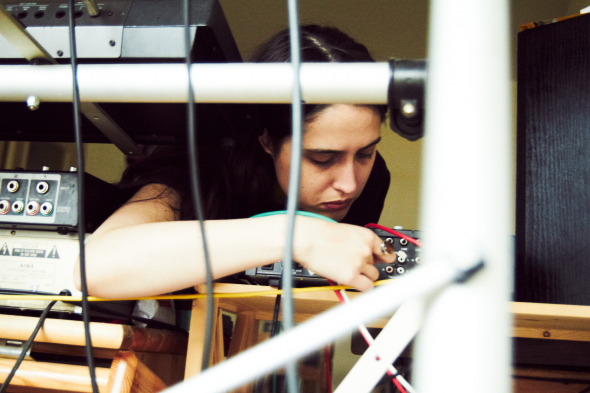 The Hamburg selector's forthcoming debut for Lux Rec can be fully soaked up.
Whilst certain members of the Juno Plus editorial sit patiently, waiting for the long overdue second Black Sites EP for PAN to arrive, solace can be found in some advance listening of yet another solo excursion from Golden Pudel resident Helena Hauff. The Shatter Cone EP for Lux Rec could the release that opens the Zurich label to a wider audience, and in a recent interview on The Format Hauff suggested she had specifically tailored her wave-influenced sound to suit its intended platform. Certainly the four tracks – available to stream in full below ahead of its release next month – collectively hint at a diversity that hasn't always been present in Hauff's productions, with opening track "Accidie" reminiscent of a more regimented N.M.O.