Infrastructure New York reissues more vintage Function material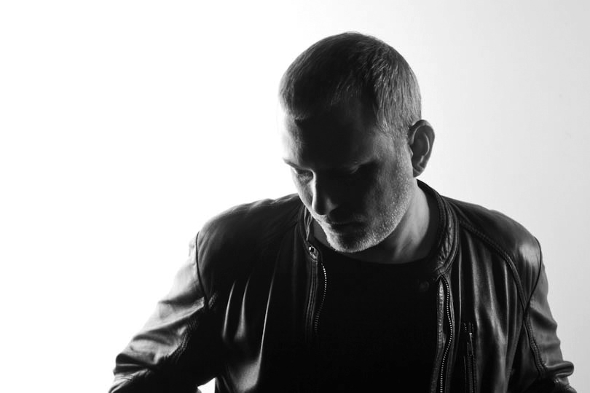 Material originally released on the Synewave label in the '90s and early Sandwell District tracks appear on the label's next two records.
On the relaunch of his Infrastructure New York label earlier this year, Dave Sumner promised fresh sounds alongside "a healthy serving of reissue packages and licenses," starting with some late '90s material from his VEX and DMO aliases back in August, with a full compilation promised at some point in the future. Sumner has now announced details of the next two 12″s to precede the more comprehensive Recompiled: Various Works & Pseudonyms, 1995-2012 compilation, featuring material originally released on Synewave in the '90s and some classic Sandwell District tracks.
Synewave Reissues Part I: 1995-97 is released today, and collects some of Sumner's first tracks produced under the Function moniker, inspired by the DJ residency he held at New York's Limelight club in the early '90s. The three-track 12″ features tracks originally featured on records released on Damon Wild's Synewave label, with "F3" and "F4" taken from the 1996 EP F(Q): Function of Bandwidth, and "Shift F1" from the F(C): Function Of A Constant EP appearing in a form edited by Infrastructure partner Ed Davenport. Clips of the record can be streamed below.
The four-track Recompiled: Extractions is released next month, with both "Isolate" and "Montage" on the A-side originally featured on Infrastructure New York records from 1999 and 2003 respectively. The B-side looks to Sumner's more recent past, with two tracks originally released on Sandwell District being given a new lease of life. As well as an unreleased version of "Immolare" from the collective's seminal 2010 album Feed Forward, it includes the driving yet dubby sounds of 2011 track "Descending", released on the solo Function record Ember.
Synewave Reissues Part I: 1995-97 is out now; Recompiled: Extractions will be released on November 17.
Synewave Reissues Part I: 1995-97 tracklisting:
A1. F3
A2. F4
B. Shift F1 (Inland Edit)
Recompiled: Extractions tracklisting:
A1. Isolate
A2. Montage
B1. Immolare (Version)
B2. Descending