The Haxan Cloak and Vatican Shadow remix Akkord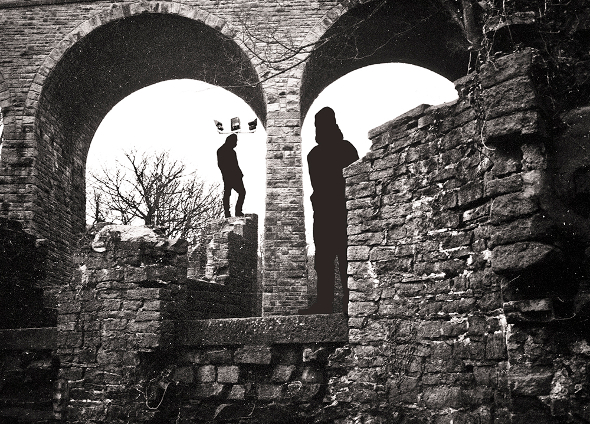 The Houndstooth act get pulled in interesting new directions on a forthcoming record. 
As Akkord, the previously anonymous Mancunian production unit of Indigo and Synkro played an integral role in Houndstooth establishing itself as a label befitting of its Farringdon overseers Fabric. Last year the pair served up a debut LP building on their precision brand of punchy techno-dubstep hybrids, sitting nicely alongside the development of projects from Call Super and Special Request on the label. As Houndstooth has grown and expanded this year, the label has granted the space for Akkord to develop their own style too, with the HTH020 EP issued back in June the first signs that Indigo and Synkro were looking to embrace a darker path.
It's of little surprise then that Houndstooth has commissioned two masters of modern sonic darkness in The Haxan Cloak and Vatican Shadow to remix tracks from that Akkord EP for a forthcoming 12″ titled simply HTH030. Interestingly, instead of remixing just one track, Tri Angle artist The Haxan Cloak has dissected elements from all four Akkord productions to create a 10-minute "wall of sound that defies classification". Hospital Productions boss Vatican Shadow applies similar methods too, with his self-styled "The World Is Complete" remix an amalgamation of "Typeface" and "Greyscale". Both can be previewed at the Houndstooth site.
Houndstooth will release HTH030 by Akkord on November 17.
Tracklisting: 
A1. HTH020 (The Haxan Cloak's Cloud Of Witness)
B1. Typeface/Greyscale (Vatican Shadow's The World Is Complete)