Downwards America introduces Marshstepper

The Phoenix duo will issue A New Sacrament of Penance through the Juan Mendez-curated Downwards offshoot next month.
Founded last year, Downwards America launched in sublime fashion with the Nightshade LP from LA duo DVA DAMAS but has developed into a sporadic concern for Juan Mendez, with his creative role in the Jealous God label taking precedence alongside a busy DJ and production schedule. The newly announced second release on Downwards America suggests the label will dig just as deep into the US underground as its parent operation has for the past two decades with the introduction of Marshstepper.
Looking up information on Marshstepper opens up a wormhole into the DIY underground of Tempe, Arizona, with the band's two constant members JS Aurelius and Nicholas Nappa also heavily involved in Ascetic House, the tape label that has issued much of their output to date. Marshstepper's debut release on the vinyl format takes the shape of A New Sacrament of Penance, a five-track LP for Downwards America described as "an extreme meditation on the reintegration of desire and the legitimation of individual corporeality, which reaffirms the hermeneutics of the unspoken."
Downwards America will release A New Sacrament of Penance by Marshstepper in mid-November.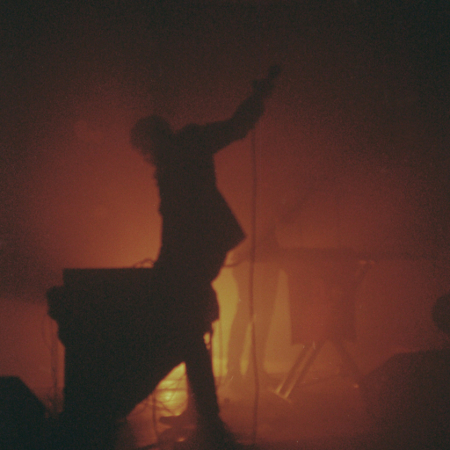 Tracklisting:
A1. Everything Is Sorrow
A2. Survival
B1. Confronted With Life
B2. On An Animals Soul Turned Against Itself
B3. In Pure Linen And Placed In A New Womb