Dark Entries unearths more Patrick Cowley material
The San Franciscan label will release Patrick Cowley & Jorge Socarras' Catholic album on vinyl for the first time.
It was last year's reissue of School Daze by the late hi-NRG icon Patrick Cowley (pictured above) that brought Dark Entries to wider attention, and the label's relentless schedule this year has built on that exposure. Reissues of Italo classic Spacer Woman, the immense Dead Eyes Opened by Severed Heads and ImpLOG's Holland Tunnel Dive are just three of our own highlights of Dark Entries output in 2014. With the help of San Francisco's Honey Soundsystem, Josh Cheon's Dark Entries will resurrect Catholic, an album described by the label as "a lost opus" Cowley recorded in San Francisco between 1975 and 1977 with Jorge Socarras, vocalist from '80s American art punk band Indoor Life.
Stefan Goldmann's Marco Recordings originally gave Catholic a CD release in 2009 (as well as two other EPs by the duo), with Dark Entries going the extra mile in 2014 by pressing the album to vinyl for the first time. This vinyl release includes two bonus tracks that didn't make the CD, while also honouring the album with its original cover art. Catholic was first offered to Megatone Records in the early '80s, a label which supported much of Cowley's work, but was never released until the music was passed on to Goldmann who subsequently tracked down Jorge Socarras to clear the rights for his CD reissue.
Dark Entries have hailed Catholic as a "genre ­bending concept album that ranges from minimalistic proto­techno to synth­driven post­punk, pre­dating the dance punk acts LCD Soundsystem and The Rapture by almost 30 years," proudly adding it preempted bands like Talking Heads, Units, The Human League and Chris & Cosey. The gatefold vinyl rerelease contains lyrics and an essay from Jorge Socarras, with all proceeds from Catholic donated to the San Francisco AIDS Housing Alliance. You can also preview the album's opening track below.
Dark Entries will release Patrick Cowley & Jorge Socarras' Catholic on November 12.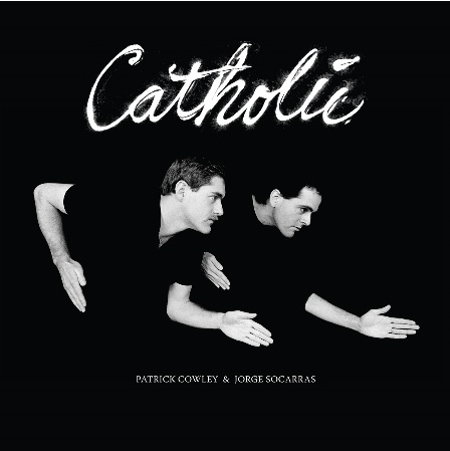 Tracklisting:
1. Memory Fails Me
2. Robot Children (Do You Love Your)
3. I Never Want To Fall In Love
4. I'll Come See You
5. I Remember
6. Cars Collide
7. She Had Her Nerve
8. Eddie Go To My Head
9. Room
10. Soon
11. I Am Your Tricks
12. In And Out
13. Lost Horizon
14. You Laugh At My Face
15. Burn Brighter Flame
16. Hurdy Gurdy Man