Alessandro Cortini: The Sleep Archives
Richard Brophy speaks with Alessandro Cortini, a buchla synth expert, guitarist in Nine Inch Nails and the artist responsible for one of this year's most unexpected delights in the album Sonno.
Sometimes reality is stranger than fiction. If you had told this writer at the start of the year that one of 2014's best albums comprised a series of noises from hotel room objects, I would have laughed at the sheer improbability of such a concept being realised. However, that is exactly what has happened. Alessandro Cortini's Sonno puts everyday objects centre stage to create evocative, melodic mood music. At times soothing and comforting, at other times menacing and ominous, this writer's review of Sonno observes that Cortini has "created a remarkable, brooding work out of nothing".
While there is an unwelcome abundance of noise and experimentation for the sake of it in electronic music, Sonno resonates on a deeply personal level and it is remarkably easy to empathise with Cortini's soundscapes. So who exactly is Alessandro Cortini and how did he magic up a masterpiece like Sonno, seemingly out of thin air? The short answer is the album is a culmination of an artistic journey that began almost 15 years ago.
Originally from Italy, he moved to the US in the late '90s to study guitar. Cortini also had an interest in synthesisers and after a while turned his focus toward them. Alessandro's first project was a band called Sonoio, which used a song-based approach. Despite self-releasing albums and starting to build up a profile for Sonoio, he grew tired of being part of the music industry's machinations.
"I put out albums, I toured with Ladytron, but I found that I just couldn't just sit down on cue and make an album. It wasn't about making music, it was about picking which songs worked for the video, which one should be the single," Cortini explains from his home in LA.
"The key to music-making is to reduce it down to what you are really interested in. The more you try to turn it into a profession, the more it moves away from the reason why you make music in the first place; for fun and passion" he believes, adding that, "it is very hard when you are a musician to make a choice between what makes you feel good and what sells."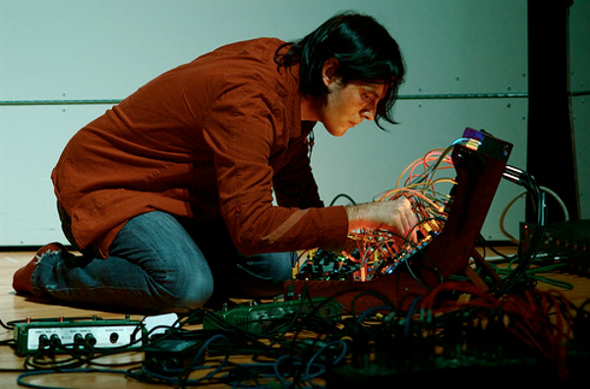 It sounds like Cortini chose the former option. Following on from his guitar and then song-based projects, he had started to experiment increasingly with synthesisers, primarily the Buchla range of synths. These he discovered out of necessity when he had to teach a class about synths.
"Buchlas look like toys, they have all these funny colours and the owner put a lot of effort into making them look unique," he explains. More importantly, the Buchlas are geared towards experimentation and not following conventional musical formats and were designed for "people like me who are not keyboard players", Cortini adds.
Despite this, he says using the Buchla was a relatively straightforward process. It revolved around him finding notes and sequences that resonated and reminded him of the music that dominated his childhood.
"My parents listened to the Beatles and the Rolling Stones, so I grew up with a lot of melodies," he says. "So when I started finding notes and sequences it brought me back to my childhood. It was a sonic mood that brought me back. A lot of what you achieve with chords and lyrics, you can achieve the same with a synth line through filtering, effects and reverb, so I started to do that, playing the same melody for an hour. The old Buchla wasn't meant to write melodies, so it was a long process, but it was rewarding to put out music that captured my feelings."
Certainly on Sonno, there is no shortage of melodies. Sometimes they hang like smoke plumes in the air before imploding on themselves, or on other occasions, they appear multi-layered, like the palette of grey and black shades as dawn appears.
"I am very conscious of the strength of melodies, even though the melodies and tones on the record are a bit off," he says, pointing out the 2006 album October Language by New Orleans duo Belong influenced his approach. "That album really opened my ears to that notion of tonality being off. It has those weird vibes, like when you leave something under water and when you take it out, it has all this algae attached. Whatever process October Language went through, it wasn't pretty, but it spoke volumes to me," he says.
The recording sessions for Sonno weren't conventional either and took place while he was on a tour with Nine Inch Nails, whom he has performed with for the best part of a decade.
"When I was touring (with Nine Inch Nails) I would come back to the hotel room after a gig with a digital recorder and record the tap, open the hotel window and sample Tokyo's background noise. You are creating your own space, the hotel room is part of the instrumentation," he explains. "I was never into sampling but I'm really into spaces and reverb and I really pushed for that on Sonno," he says.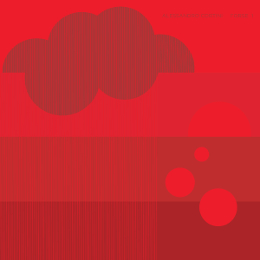 Maybe it's down to the manner and environment in which it was recorded, but whatever the explanation, Sonno conjures up the spectre of an otherworld and has an almost dreamlike feeling. For this writer, it evoked feelings of being half-awake, coming out of a particularly deep sleep, but for its author, it had the opposite effect.
"I was never a great sleeper," Cortini says. "For this album I went for a specific vibe and feeling and it would clear my brain and it would help me to sleep. That's why it's called Sonno," he explains. "I'd hope that the album will put the listener into a certain mood, that it becomes a lullaby for grown-ups."
"The support for the album has been great. Maybe it's my Italian roots, that I feel great and also a little bit guilty making music," Cortini says before adding, "I think that the emotion in music is stronger than images. How many times will you watch a film compared to listening to your favourite album?"
Prior to the release of Sonno, Cortini had put out two albums, Forse 1 and Forse 2, on Important. Now that Sonno has received recognition, he plans to release a third installment of Forse beforeyear's end. Does he feel there is a growing experimental music underground?  "I wouldn't consider it an underground any more because there are so many people involved in my world," he responds.
One of the key people in this area is Dominic Fernow, the artist behind Vatican Shadow and Prurient, and also the owner of Hospital Productions, the label that released Sonno. Cortini was introduced to him in LA when he moved there for a year. "We just clicked immediately. We worked on music together, but we also enjoyed each other's company and he was interested in me releasing music for him." After a year in LA, Fernow returned to New York. Don't expect Cortini to go there for a reciprocal artistic sojourn any time soon.
"In your life you get energy from either LA or New York," he states baldly. "LA makes it really difficult to interact with people in an organic way because you have to drive everywhere. It doesn't lend itself to social discovery. If I go to New York I will end up talking to some random person that I don't know, but I couldn't cope with the intensity of New York."
In any event, Cortini maintains his next move will be Europe; relocating to Berlin would lead to more bookings and would put him in proximity to his parents, who still live in Italy. "I might spend a few more years in the US, but there's more in Europe for electronic producers," he feels. Already, Cortini has been presented with opportunities. "The people I have met have been incredible and there was very little selling of myself involved," he says
The upshot of making these new connections is Cortini is due to release an EP for Panzerkreuz as Slumber Man. "Guy Tavares came to my gig in Holland and asked for tracks," Cortini explains, and an imminent debut on Shifted's Avian label as Skarn (pictured right) has already received plenty of play from Surgeon. These side projects, as well as work under his own name, mean Cortini feels "it is an exciting time to be making this kind of music".
He also offers an interesting explanation about why experimentalism is in good health. "A lot of it has to do with the overload of the digital system," he says. "The reaction against digital music is the need to own a limited edition vinyl product and not to put anything out on other formats. This resonates more with people who want to spend money like me – I'm the guy who always buys the physical product. Panzerkreuz really resonates with me; the Ekman and Helena Hauff records are great. The Slumber Man release will be the typical Panzerkreuz release of 100-200 copies."
Like Panzerkreuz, he feels Hospital has a distinct identity. "Most likely, if you release a record on Hospital people will buy it because it has a specific vibe. You're not going to hear Britney Spears on Hospital and as a consumer, you're buying into that vibe," he believes.
Of course releasing 100-200 copies of a release will never make Cortini a rich man, but he is happy to do it as he possesses other means to earn a living. The fact he doesn't have to rely on his music-making for revenue makes him more adventurous in his own productions.
"I approach music in a totally different way because I am not dependent on whether it sells or not. It's great not to have the responsibility that every note you play has to pay the bills," he says, but adds, "I really hope that one day I can make the switch to just making my own music full-time."
In the meantime Cortini will continue to hold down his day job as a member of Nine Inch Nails' live band. When we spoke, he had just finished doing a series of shows after touring with them for the past 18 months.
"It's always innovative, challenging, and you give your all, but you get back so much creatively," he says of his work for Nine Inch Nails. Cortini's relationship with Trent Reznor's band stretches back ten years. It started when he responded to an ad for a guitarist and keyboardist and was hired after a series of auditions. Subsequently, he toured with the band solidly between 2004 and 2008, after which he admits he suffered from burnout.
"Touring got the better of me, so I decided that the only way to deal with it was to stop touring," he explains. After a year, he was back on track and performed with the Nine Inch Nails spin off act, How To Destroy Angels, as well as performing with Nine Inch Nails.
Does he have any wild tales of debauchery from the road – are there any stories about them bitting heads off bats or having mounds of cocaine served to them on silver platters by naked dwarves?
"No it's nothing like that, mainly we're complaining about not having enough snacks or comparing the kind of gear we use," he says, shattering the rock n' roll image. Nonetheless, Cortini is part of the Nine Inch Nails inner sanctum and on the last tour he was one of four people on stage.
It benefits the band to have someone as clued-up as Cortini involved, and he believes over the years Reznor has been appreciative of the sonic research he's done, even though in the process, Cortini 'skimped on the social life'. Being this closely involved also provides Cortini with opportunities; on the last tour, he opened for Nine Inch Nails on their Tokyo show and admits Japan was "the ideal place" to road test his live set.
Don't expect a fully live rendition of Sonno as Cortini has so far been unable to persuade a promoter to bring a hotel room onstage, but when we spoke, he was preparing for a gig in LA that included Vatican Shadow, Shifted and Function on the bill.
"The only thing I want control of is the volume; I saw William Baskinski do a show and people were constantly getting up, walking around and talking and not paying attention to his performance. He stopped the music until everyone went quiet and shut up – I'd do the same."
Interview by Richard Brophy