Alessandro Cortini unveils Skarn project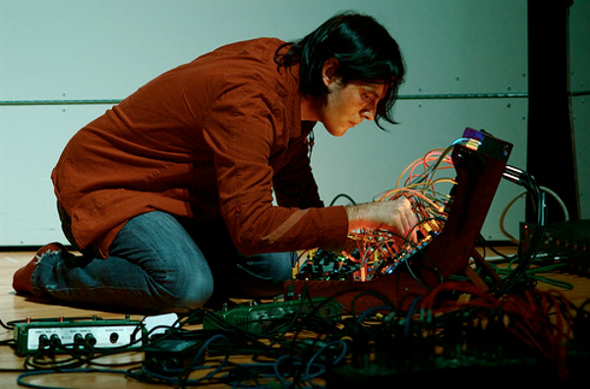 The Italian artist will debut his new techno-focused endeavour on Shifted's Avian label with the three-track Revolver 12″.
One of this year's most unexpected revelations was the news that Alessandro Cortini, best known for stints in Trent Reznor's Nine Inch Nails and his production work for UK synth group Ladytron, was to release a third album under his own name on Dominick Fernow's Hospital Productions. With Sonno, described by Richard Brophy as "a remarkable, brooding work out of nothing", still very much a fixture on the Juno Plus office stereo, news has now surfaced of another pleasantly surprising release from the Italian-born Buchla synth advocate and multi-instrumentalist.
Later this month will see Cortini joins the ranks of Shifted's Avian label, debuting his new Skarn project with Revolver, a three track 12″ that should further ingratiate the Italian artist into the techno community. It's scheduled arrival adds to what is becoming a banner year for Avian, who have recently issued Shxcxchxsh's second album Linear S Decoded, as well as granting Sigha a full label debut and reissuing a rare tape release from the Hospital Productions archives.
Avian will release the Revolver 12″ by Skarn on October 14.
Tracklisting:
A. Revolver
B1. Antipaste
B2. Sandy