Appleblim & Second Storey join R&S as ALSO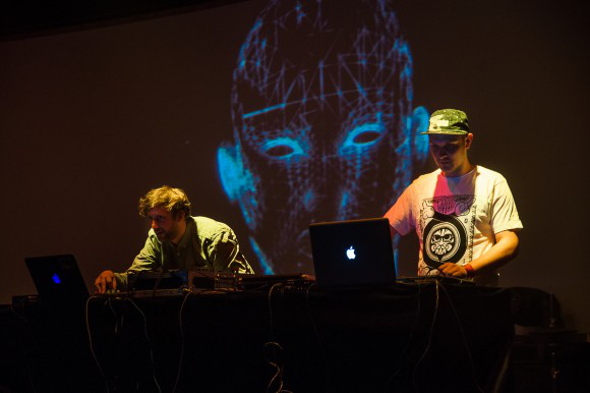 The Bristol duo will release their first collaborative EP on in November.
Both Appleblim and Second Storey should be well known for their respective solo endeavours; the former ran the famed Skull Disco imprint with Shackleton, whilst Second Storey previously went under the name Al Tourettes, and is about to release his debut album on Houndstooth. Supposedly finding common ground in their shared interest in "Detroit machine rhythms and sleek electronic grooves," the pair have recently been collaborating under the name ALSO, with a few live performances under their belts.
News now arrives that the project will be getting its first release in November courtesy of venerable institution R&S. Entitled EP01, the three-track release is described in a press release as being full of "uptempo cyborg funk," "sizzling emotive pads" and "tripped out hi-freq arpeggios". If that isn't quite enough to give you a flavour of what to expect, Appleblim had this to say on the project: "If that means broken rhythms, and untraditional melodies then so be it. There's so many people making sonically 'correct' or refined 4×4 music, we just wanted to explore everything other than that, whilst still keeping the dance floor moving."
R&S will release EP01 by ALSO on November 24.
Tracklisting:
1. Sid's Conundrum
2. Ashford Swaiths
3. Dive Prophets