Hyperdub to issue Teklife compilation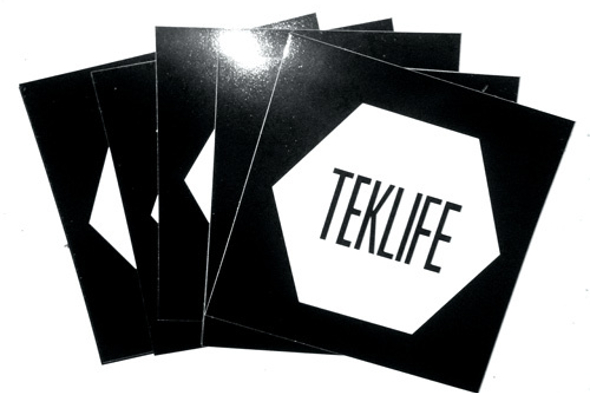 The Chicago footwork collective have teamed up with the UK label for the Next Life compilation ripe with exclusive material.
With the impact of DJ Rashad's unfortunate passing earlier this year still being felt, Hyperdub and Teklife have announced plans to celebrate the footwork pioneer's legacy in the most positive of manners. Taking the name Next Life, the forthcoming compilation gathers together exclusive material from the Chicago collective's mainstays, newcomers and international affiliates, with all profits from sales of the CD going to Rashad's son Chad Harden.
Due for release in November, Next Life features contributions from artists who have been involved in footwork from the off such as RP Boo, Traxman, DJ Spinn, Gantman, Manny and DJ Rashad himself, but there is also space to document how the movement is being pushed forward by newer producers. Teklife's second wave is a healthy presence throughout, whilst the compilation also throws the spotlight on some producers from both the US and Europe who were welcomed into the fold whilst DJ Spinn and Rashad toured extensively.
The compilation – which comes with as-yet unrevealed bonus cuts in digital format – will be preceded by a large scale party in London as part of the Hydra series with Kode9, Spinn, Ikonika, Jam City and DJ Earl amongst those confirmed to play.
Hyperdub will release Next Life on November 11.
Tracklisting:
1. DJ Spinn & Taso – Burn That Kush
2. DJ Earl & DJ Taye – Do This Again
3. DJ Taye x DJ Manny – The Matrixx
4. DJ Phil – Godz House
5. DJ Tre – DNB Spaceout
6. Traxman – Sit Ya Self Down
7. Sirr Tmo – Live in Chicago Subways
8. RP Boo – That's It 4 Lil Ma
9. Gantman – Jungle Juke
10. DJ Manny – Harvey Rachet
11. Boylan – He Watchin Us
12. DJ Paypal – Fm Blast
13. DJ Earl & DJ Taye – Wurkinn Da Bass
14. Rashad x Spinn x Taso x Manny – OTS
15. Heavee – 8 Bit Shit
16. Tripletrain – Never Could Be
17. Durban – I'm So
18. Taso – Drop That Thang
19. DJ Chap – Glacier Bae
20. DJ Paypal x Feloneezy x Jackie Dagger – U should No