Helena Hauff lands on Lux Rec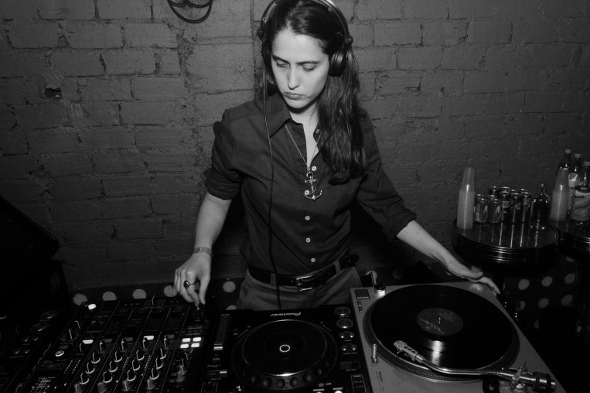 The Golden Pudel resident will release the four-track Shatter Cone EP in mid-November.
Since making her debut on Werkdiscs last year with the Actio Reactio 12″, Golden Pudel resident Helena Hauff has become an increasingly prolific producer. As well as being part of the Black Sites project with F#x, Hauff has brought her wave-influenced acid techno to Panzerkreuz and Solar One Music, and now news arrives Hauff will be joining Zurich-based Lux Rec in November with the four-track Shatter Cone EP.
Hauff's appearance on Lux Rec makes perfect sense, especially given the label's focus "on the roots of dance music exploring elements from the early electronic scene," something also expanded upon by label boss Daniele Cosmo in a recent interview with Juno Plus. Her DJ sets and productions display a fascination with primitive electronics and wave, and her hardware approach fits nicely with that of Murphy Jax, Jared Wilson and Echo 106, who have also released on the label. Although there are no previews as yet, the label promises a "brooding and melancholic affair" with a fair dose of "dancefloor destruction" added to the mix.
Lux Rec will release Shatter Cone on 12″ vinyl only in mid-November.
Tracklisting:
A1. Accidie
A2. Hiemal Queitus
B1. Severe Slash
B2. Furthermost Nevermore