D'Marc Cantu set for Sequencias return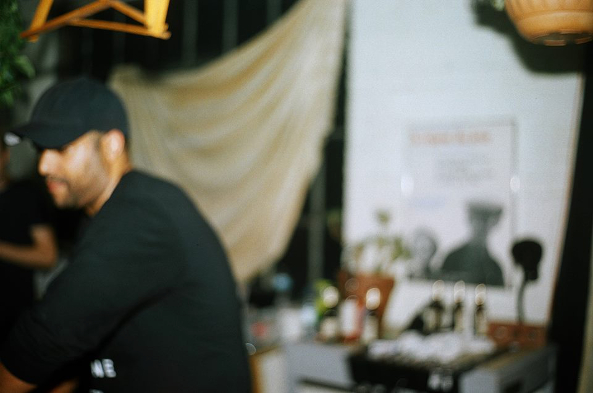 The Ann Arbor-based producer's prolific year continues with news of a return to the Sequencias label with Some Kind Of Strange.
The past few years have seen D'Marc Cantu build up a strong body of impressive material by working closely with a select clutch of labels like Traxx's Nation, TLR's Crème and Aroy Dee's MOS Recordings. This year has seen Cantu actively spreading his wings with a series of releases on less familiar outposts like Desire, Ansatz, One Electric and most recently the pan European label Shaddock Records. News now arrives Cantu's next release will come via Sequencias, the NYC-based label overseen by JM De Frias which has by its own admission had less of a productive 2014, issuing just the sole 12″ in the shape of the Epheremal Nature split release from Shawn O'Sullivan, Echo 106 and Metropolis.
Cantu is of course no stranger to the Sequencias label, having appeared twice in the past two years under the dcantu guise on split releases with label founder JM De Frias and the ViLLan X alias of Nation boss Melvin Oliphant III. Due out later this month, Some Kind Of Strange represents the last Sequencias release of 2014 and sees the producer once again working under the dcantu name for a three track exercise in sci-fi indebted electronics. As the below preview will attest there is a pleasing range of sounds and styles explored by Cantu on the forthcoming record with closing track "September" a sprawling beatless number reminiscent of Carpenter and Howarth.
Sequencias will release Some Kind Of Strange by dcantu later this month.
Tracklisting:
A1. Some Kind Of Strange…
B1. A Space Age Function
B2. September