Dark Entries to reissue Tom Ellard's 80s Cheesecake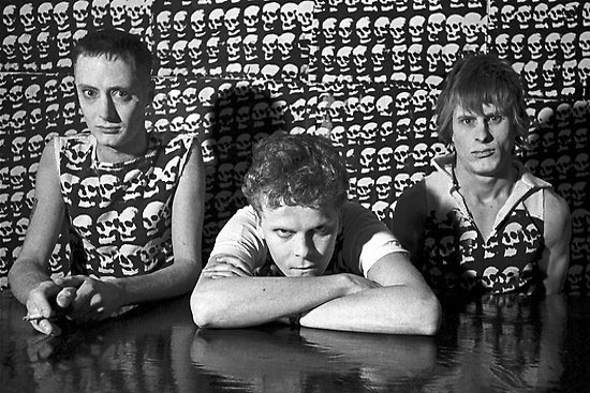 Solo material from the archives of the Severed Heads frontman will be granted its first vinyl edition by the San Francisco label.
It's hard to keep tabs on Dark Entries this year, such is the rate at which the West Coast label is reissuing material and the range of music covered. News of their latest release finds Dark Entries tapping the Severed Heads well for the second time this year, having already granted the Dead Eyes Opened 12″ its first proper reissue in some 15 years, but this is an altogether rarer proposition. The focus falls on Tom Ellard's early '80s solo output, specifically the two cassette-only albums he issued through his own Terse Tapes label, the superbly named 80s Cheesecake and Snappy Carrion.
Both these cassettes lay down a marker for how Severed Heads progressed from their early albums Clean and Blubberknife to the more beat-driven sounds that made up Since The Accident (the LP which featured the aforementioned "Dead Eyes Opened"). Ellard later reissued both on CDr format in reaction to some apparently shocking eBay listings for the original cassette editions, but both now feature combined on a forthcoming vinyl release from Dark Entries. Due for release late next month, the 80s Cheesecake LP features fully remastered tracks from both cassette releases along with other unreleased material committed to tape by Ellard in the same recording sessions.
There's a weighty 18 minute preview to take in below which demonstrates how forward-thinking Ellard was at the time, utilising a then new Roland 303 along with TR-808 drum machine, Kawai S100F and SH-1 synthesizers, plus various televisions, radios, cassette decks and pedals.
Dark Entries will release 80s Cheesecake by Tom Ellard on September 30.
Tracklisting:
1. Anthem 82
2. 303B The East Is Red
3. Big Eats
4. The Ritualistic
5. Babies
6. These Are The Words
7. Word
8. Touch
9. Cross
10. Hold
11. Our Work For Love At Home
12. In Her Hair