Ulwhednar return on the horizon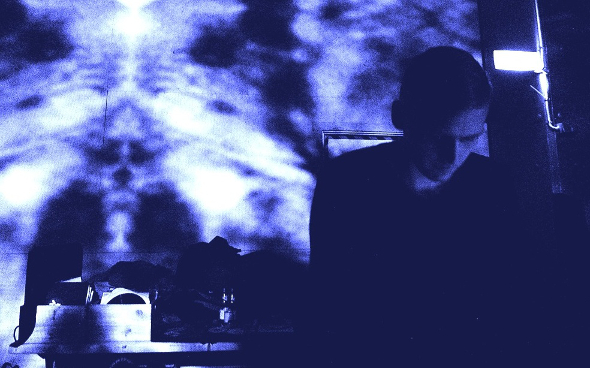 Northern Electronics will issue 1520 by Abdulla Rashim and Varg's collaborative project next month. 
Following Varg's debut album Misantropen, which inaugurated Abdulla Rashim's Northern Electronics last year, the Ulwhednar collaboration between both producers made their existence known with Withatten 1892. This tape release set the tone for the sonic terrain Rashim and Varg would go on to explore with their debut album LP and helped establish the Northern Electronics label. Since then, the Stockholm-based operation has issued more music from Acronym, had contributions from Korridor, Abdulla Rashim (pictured above) and Råd Kjetil Senza Testa, and debuted other artists like Lundin Oil and SARS.
News now surfaces Ulwhednar will commit a fourth release to Northern Electronics with the seven-track 1520, which features two locked grooves. It will be the duo's first collaborative work for 2014, following the cold and experimental thrums of their six-track Midvinter tape from December last year. 1520 also provides Ulwhednar with their second vinyl offering, with this effort offering a new batch of ambient and driving techno productions that add to the cultivation of the pair's desolate sound. Listen to clips of the 1520 over at Clone.
Northern Electronics will give Ulwhednar's 1520 a vinyl release on September 29.
Tracklisting:
1. Arke fiene
2. Stortorget
3. Kättarens dom
4. Askan från bålet
5. Begravd under is
6. De 92 vita stenarna
7. Midvinter