Locust resurfaces After The Rain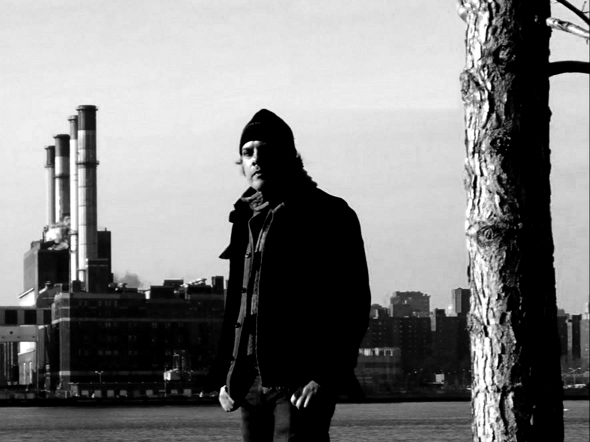 The veteran English ambient musician will release a third album on Editions Mego in October.
Mark Van Hoen's place in the annals of ambient music's finest is more than secure thanks to the material he released under the Locust name in the '90s for R&S Records and its ambient division Apollo. A series of albums, 12″s and two compilations issued primarily through Apollo between 1993 and 1998 established the Locust name, though the project was put on hiatus following the release of the Wrong LP for the Touch label in 2001.
In 2012 Van Hoen released The Revenant Diary, an album for Editions Mego under his given name, the reception of which seems to have been the impetus for the musician to revisit his Locust project. Now based in Woodstock, NY, Van Hoen delivered the Locust album You'll Be Safe Forever for Editions Mego last year, and is now set to add another long player to his discography with the forthcoming After The Rain. Due for release in October, the 12-track album sees Van Hoen working again with friend and fellow musician Louis Sherman, and is dedicated to Hajji Majer, a New York-based musician who passed away this year. Album track "I'll Be There" is available to preview below.
Editions Mego will release After The Rain by Locust on October 13.
Tracklisting:
1. Snowblind
2. Under Still Waters
3. Tides In Opposite Lock
4. To Lonely Shores
5. Downlands
6. Shadows Cast By Planes
7. I'll Be There
8. Parsing The Signals
9. Sorrow Stays
10. Colonnades
11. Sky Black Horses
12. Won't Be Long