Lakker enter the Mountain Divide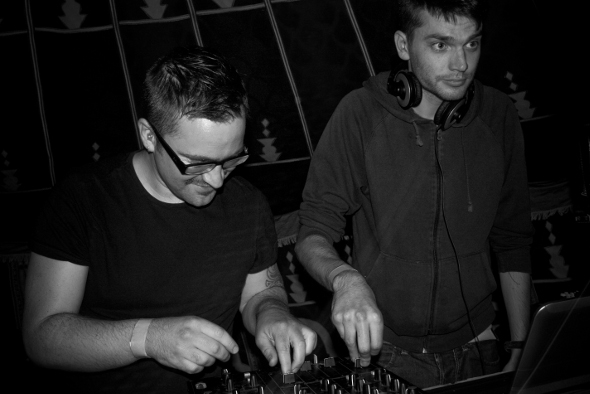 The Irish duo will release a second EP through R&S Records ahead of a full album for the label.
Earlier this year Lakker debuted on R&S with Containing A Thousand, joining an ever-blossoming roster of diverse artists recording for the evergreen label that currently includes Alex Smoke, Tessela, Paul White and opium enthusiast Shanghai Den. News now arrives that Dara Smith and Ian McDonnell have been tapped for further material by R&S, with the forthcoming Mountain Divide EP due in October as a precursor to a forthcoming Lakker album for the label. Whilst there are no further details on this planned album, it will be Lakker's overdue follow up to their debut LP Ruido which more or less announced the project back in 2007.
Lakker debuted on Killekill back in 2011, and they've since hooked up with established labels like James Ruskin's Blueprint and Lucy's Stroboscopic Artefacts, and their full inclusion into the R&S roster cements the duo as prominent artists within the techno community. Meanwhile one half of Lakker, Eomac, has been in prolific form this by releasing his Spectre album on Killekill – listen to Ian McDonnell's podcast for Juno Plus here – following his solo contribution to Stroboscopic Artefacts' Monad series and London labels The Trilogy Tapes and Candela Rising.
R&S Records will release Mountain Divide by Lakker on Ocotber 13.
Tracklisting:
A1. Mountain Divide
B1. Math Fall
B2. Monla