Svreca remixes TM404 for Kontra-Musik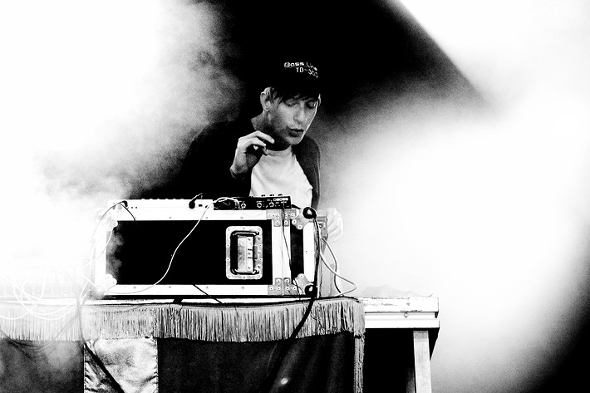 The Swedish label returns with a 12″ featuring a raft of TM404 remixes by the Semantica boss.
Last seen issuing some mangled techno from veteran Swedes Frak in May, Ulf Eriksson's Kontra-Musik label is set to return from a summer hiatus with an addendum release to last year's TM404 album from Andreas Tilliander. The Roland-focused project was introduced in late 2012 with The Morphosis Korg Response featuring two typically cerebral reworkings from Rabih Beaini, and Kontra-Musik have now turned to another compelling techno figure to further reinterpret the prolific Swede's work.
Due out next month, the Svreca Remixes finds the Spanish producer and head of Semantica Records delivering no less than five remixes of TM404 material. A typically humorous press release reveals Kontra head Ulf Eriksson to be something of a J.R.R. Tolkien fan, stating the forthcoming 12″ is "a bit like if Saruman was given the permission to remix a Gandalf record". Details of this hookup follow the previous announcement that Tilliander is set to add Svreca's imprint to his ever-growing discography, using the label debut to unveil yet another alias in Svaag. Those wishing to get a taste for the forthcoming Svreca Remixes 12″ can preview all five efforts below.
Kontra-Musik will release Svreca Remixes by TM404 on September 14.
Tracklisting:
A1. TM404 – 202/303/303/303/808 (Svreca Remix)
A2. TM404 – 303/303/303/303/808 (Svreca Remix)
B1. TM404 – 303/303/303/606 (Svreca Remix)
B2. TM404 – 303/303/303/303/606 (Svreca Remix)
B3. TM404 – 303/303/303/303/707/808 (Svreca Remix)