Peaking Lights return with Cosmic Logic

The Los Angeles duo will release their sixth studio album in October through Weird World Record Co. 
It's been nearly two years since Lucifer In Dub, the last album-shaped missive from Aaron Coyes and Indra Dunis's prolific Peaking Lights project, and the former has used this period to indulge in some superlative releases for Rush Hour's No 'Label' as APC and Jungle Connection. The lack of Peaking Lights output over this period can now be explained by the revelation of Cosmic Logic, the duo's sixth studio album (not counting split releases) which is pencilled in to arrive on Domino offshoot Weird World Record Co. in October.
Accompanied by a full stream of gooey digidub album track "Breakdown", which you can soak up below or experience interactively here, the forthcoming Cosmic Logic was apparently recorded over the course of the past 18 months at the duo's newly built studio in Los Angeles. Mixed down with the assistance of DFA studio engineer Matt Thornley, the 11-track set is described as a free-wheeling journey through "Jamaican digital dancehall, Cosmic Italo, Chicago house and acid house, Afrobeat and Zamrock, early west coast hip-hop and disco boogie" that pushes the Peaking Lights sound "into brighter, bolder spaces than ever before."
The label quotes Coyes as stating "Peaking Lights' whole thing has always been based on an idea of 'Fucked Modern Pop but exactly what that is, we don't know…we're still trying to figure that out."
Weird World Record Co. will release Cosmic Logic by Peaking Lights on October 6.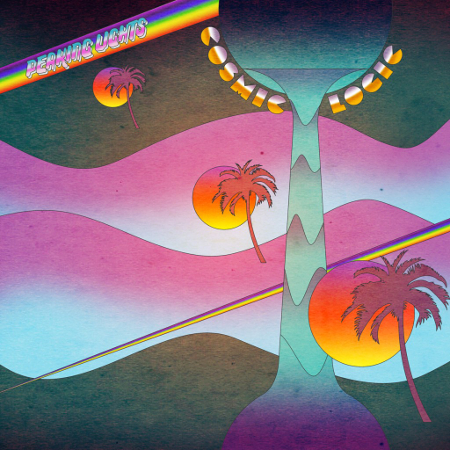 Tracklisting:
1. Infinite Trips
2. Telephone Call
3. Hypnotic Hustle
4. Everyone and Us
5. Little Light
6. Dreamquest
7. Eyes To Sea
8. Bad With The Good
9. New Grrrls
10. Breakdown
11. Tell Me Your Song