Bok Bok and Tom Trago embark on a new Night Voyage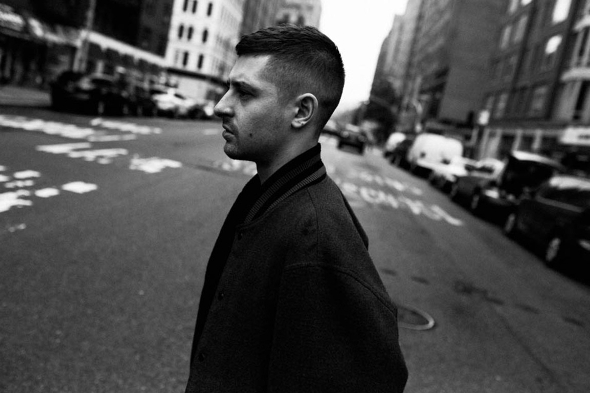 The collaborative project continues with a fourth release on their joint Night Voyage label.
It was 2011 when Tom Trago and Bok Bok (pictured above) made the London-Amsterdam connection, joining forces for Sound Pellegrino's Crossover Series with the digital six-track Night Voyage Tool Kit EP. Four of those tracks later featured on the debut 12″ from Bok Bok and Trago's own Night Voyage label. Since then, the pair have issued two further 12″s on the label, with the tracks from both Get Me What You Want and Pussy Trak now set for a digital release on the newly announced mini-LP Night Voyage Tool Kit II.
Due out next month, Night Voyage Tool Kit II does also include some new Sushon and Trago material in the shape of Radio and Dub mixes of the reduced and funky "Need This", both of which will see release on an accompanying 12″. Outside of Night Voyage it's been a quite year on the production front for Trago, who seems to have been focusing his efforts on bolstering the Voyage Direct roster, whilst Bok Bok has really impressed with the Night Slugs issued double pack Your Charizmatic Self.
Night Voyage will release Bok Bok & Tom Trago's Night Voyage Tool Kit II on September 9.
Tracklisting:
1. Get Me What You Want
2. Pussy Trak
3. Silent G. Safari
4. Hole Driller 3
5. Need This [Radio Mix]
6. Need This [12″ Dub]