Andreas Tilliander and Stanislav Tolkachev next up on Semantica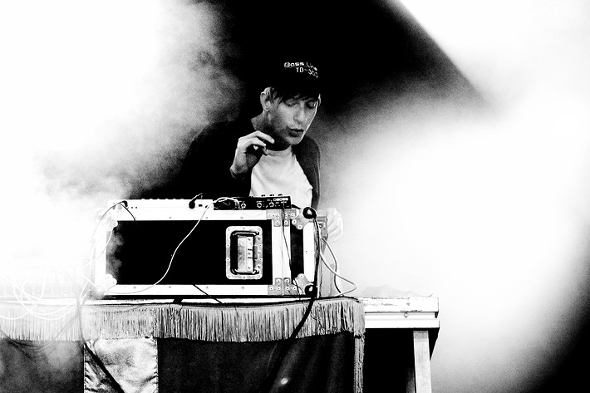 The next two releases on Svreca's operation will see Tilliander debut the Svaag alias and Tolkachev make his label return.
Prolific Swedish producer and mastering engineer Andreas Tilliander (pictured above) isn't short of a few aliases – the most notable of recent times being the dub techno-inspired TM404 project. His next record will add another side project to the collection and grant Tilliander a label debut on Svreca's continually on-point techno label Semantica, joining the likes of Yves De Mey, Skirt, Abdulla Rashim and countless other respected producers on its bulging discography. Working under the Svaag banner, the forthcoming Sade 12″ finds Tilliander dabbling with powerful synth textures quite removed from the serene TM404 album on the basis of the below previews.
Semantica has also announced the return of Stanislav Tolkachev for a second 12″ release after last year's label debut Simple Is A Miracle. Though perhaps not a household name, the prolific Tolkachev has been producing since 2006 and has some high-profile fans – both Pangaea and Untold featured his productions on their respective Fabriclive and Resident Advisor mixes. The forthcoming Right Angle EP can also be previewed below, and comes with some very detailed Dozzy-esque soundscapes bolted to the kind of driving kicks that would put Robert Hood to shame.
Semantica will release both the Sade and Right Angle 12″s by Svaag and Stanislav Tolkachev format on September 10.
Sade tracklisting:
A1. Sade
B1. Saade
B2. Saaade

Right Angle EP tracklisting:
A1. Like No One Is Watching
A2. White Blood Cell
B1. Right Angle
B2. Past