Different Fountains are Left Handed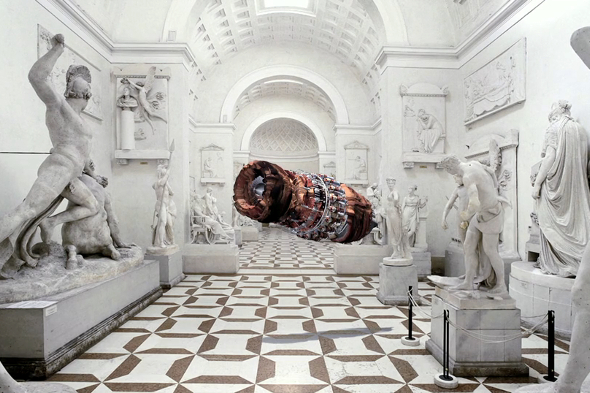 Watch an alien visual treatment for a track from the duo's forthcoming album for the Meakusma label. 
Last week it was revealed that the Brussels-based pairing of Michael Langeder and Bernardo Risquez would be continuing their experiments with "other worldly sounds, permutated lyrics and alien wistfulness" as Different Fountains, with a debut album for the excellent Meakusma label. Ahead of the scheduled release of Shrimp That Sleep in September, a video for one of the album's tracks has surfaced, which should lay down a marker for what to expect.
Musically, the various elements that make up the slow-paced harmonic track "Left Handed" feel suspended in space, and this would seem to be the defining theme of the below video for the track from Los Angeles-based director, visual artist and sculptor Mattia Casalegno. Glossy, shining CGI-built metallic elements float past each other in an empty museum exhibit in sync with the music, before gaining a sense of organisation to form a strange cybernetic structure that's every bit as alien as the composition itself