Airhead debuts on Hemlock Recordings

The 1-800 Dinosaur alumnus will continue to explore his new floor-focused sound with a 12″ on Untold's label.
Following yesterday's surprise news of a new album from label boss Untold, Hemlock have today revealed plans to hand a debut to Airhead. Otherwise known as Rob McAndrews, Airhead has racked up a steady stream of releases since first surfacing back in 2010 on a joint Brainmath release with James Blake, resulting in the 2013 For Years LP for R&S Records. Last year also saw McAndrew set up 1-800 Dinosaur with Blake, Klaus and Dan Foat, a label that has grown quite naturally out of the roaming club night of the same name (read an interview with Foat about it here) and it was Airhead that was responsible for their most recent release.
That Believe 12″ demonstrated a new sense of weight in McAndrew's work as Airhead, and it's apparently something that will be explored further on his forthcoming debut release for Hemlock. As usual with Hemlock, the press release machine does a perfect job in laying down expectations for October/Macondo, simply stating the pair of tracks are "inspired by afterhours sessions in some of the world's best and worst nightclubs".
Hemlock Recordings will release October/Macondo by Airhead on September 1.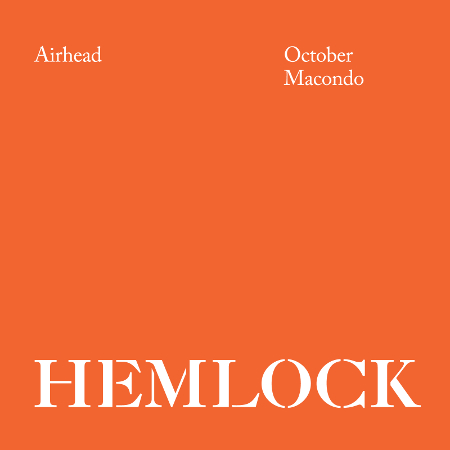 Tracklisting:
A1. October
B1. Macondo