Campbell Irvine – Removal of the Six Armed Goddess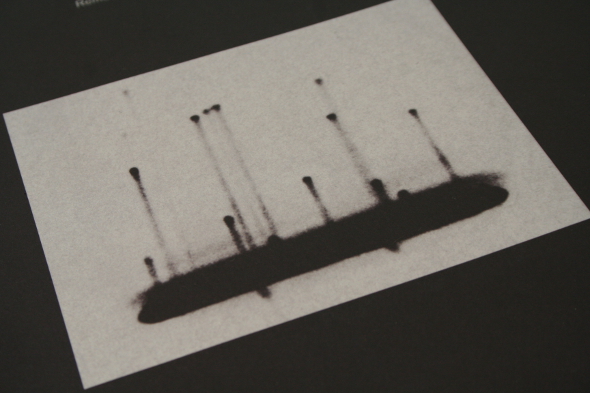 It's hard to know where fiction stops and fact starts on the latest release from Dave Sumner's recently re-launched Infrastructure label. Allegedly the work of a twenty-something, Australian born violinist, who is now based in Berlin, Campbell Irvine's backstory sounds like it has been well thought out. The fact that he has hardly any online presence – a Google search revealed a UK insurance brokerage of the same name – only arouses suspicion. Is Campbell Irvine a pseudonym for a well-known artist who has a new side-project on the go?
Until the producer himself steps from the shadows it's hard to say, but the one thing that is certain about
Removal of the Six Armed Goddess
is that it is quite different to the previous release from Function/Inland. While
Odeon
climbed the crystalline synth peaks of
Ginger
-era Speedy J and Warp's
Intelligent Techno
series, this debut release sees Irvine follow the spice routes to the bazaars of the Middle East. Decamped to the side of a dusty trail and surrounded by garish wind cheaters and goat herds, he hits record and soaks up the chit-chat of nomads, the incessant haggling between traders and buyers and always in the distance, the hypnotic chants from the mosque.
There is a point where one has to call time on Western producers using samples and sound sources from everyday life in poorer countries, but Irvine's approach throughout is respectful and tasteful. "Thread Laid Bare on the Ground" integrates these found sounds into a jittery, rickety rhythm that gradually veers into a tribal groove, while "Control Through Prohibition or Supply" is more atmospheric, the vocals more muffled as they are combined with late night howls and screeches and dense, dubby drums.
Irvine's real triumph though is the title track, where he uses a collage of textures that is earthy yet evocative and indistinct enough to keep listeners guessing about the provenance of each element – in the same way that they will ask questions about the author himself.
Richard Brophy
Tracklisting:
A1. Thread Laid Bare on the Ground
B1. Control Through Prohibition or Supply
B2. Removal of the Six Armed Goddess