John Barera & Will Martin are Graceless

The Boston duo will release their debut collaborative album on Steffi's Dolly label in October.
As the man behind the Supply label, Boston-based producer John Barera has been one of the city's most important house and techno figures over the past few years, releasing solo and collaborating with Blank Slate boss Soren Jahan as B-Tracks on his own label. In addition, he has a burgeoning production relationship with close friend and studio partner Will Martin, visible above in their conspicuously low-res press shot. Following the appearance of their their Chicago-influenced house track "Reality" on Steffi's Panorama Bar 05 mix last year, the pair have since birthed two 12″s, for Supply, and another for Steffi's Dolly label.
The pair's fruitful relationship will continue to grow with Steffi's help in October, with the release of their debut collaborative album on the Panorama Bar resident's label. Entitled Graceless, the eight-track album is described in a press release as showing an "appreciation for the more soulful end of the spectrum," and moves through "jazz-inspired melodic cuts, soul and rare groove sampling beatdowns, and positive, uplifting spiritual journeys."
Dolly will release Graceless by John Barera & Will Martin on October 6.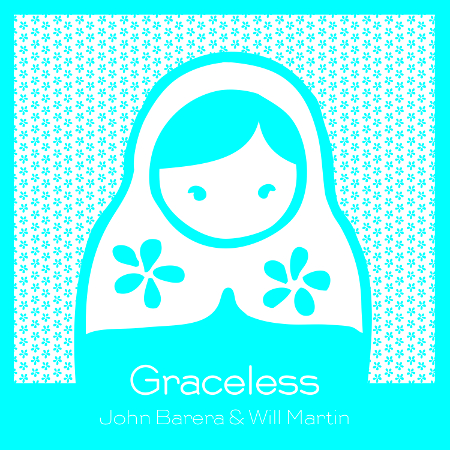 Tracklisting:
A1. Graceless
A2. Transfer
B1. In Passing
B2. Moonlight
C1. It's Alright
C2. Freefall
D1. Afterthought
D2. Patience