Tallesen presents Stills Lit Through

The US producer and visual artist will release his debut album on Software in October.
This year has seen Daniel Lopatin's Software label take on the mantle as a home for intriguing long players with Thug Entrancer's experimental footwork album Death After Life nestled in alongside audio-visual duo Sculpture's kaleidoscopic Membrane Pop and LA-based beatsmith Napolian's Incursio LP. The label's next full length project is Stills Lit Through, a debut album from Cayman Johnson, a producer and visual artist from New York State's Hudson Valley area who makes what Software describes as "enigmatic, sensual world-building music" under the name Tallesen.
A press release from the label would seem to indicate certain stylistic links with the experimental music that label owner Lopatin makes as Oneohtrix Point Never, with Johnson himself describing Stills Lit Through as a response to the "continuous flexibility of the physical setting by the additive of sound." The label also suggest the album creates "an eidolon of melodies painted with watercolor brushstrokes" that closely mirror his work as a visual artist. Interested parties can listen to album track "Strike Silver, Love Green" below.
Software Recording Co will release Stills Lit Through on CD, LP and digital formats on October 6.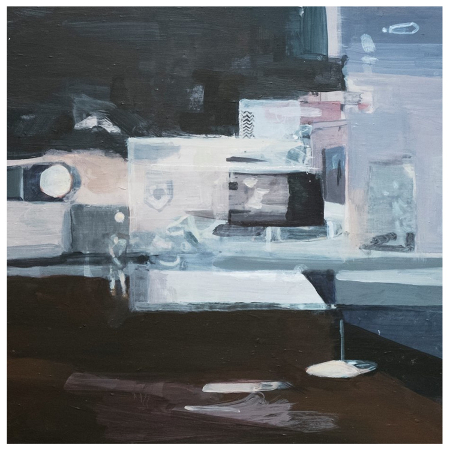 Tracklisting:
1. Blue Stills
2. Glenticast
3. Chime Ever
4. Motion Past Shine
5. Take Flash East
6. Emmel
7. Set Red, Seize Grey
8. Strike Silver, Love Green
9. Plasticized Fsa
10. Illusion Crossed Phase
11. Landmark Rituals
12. Teal Spot Focus
13. Court Sight (Bonus Track)
14. Eveibury (Bonus Track)
15. Line Cross Shore (Bonus Track)
16. Night Bloom (Bonus Track)