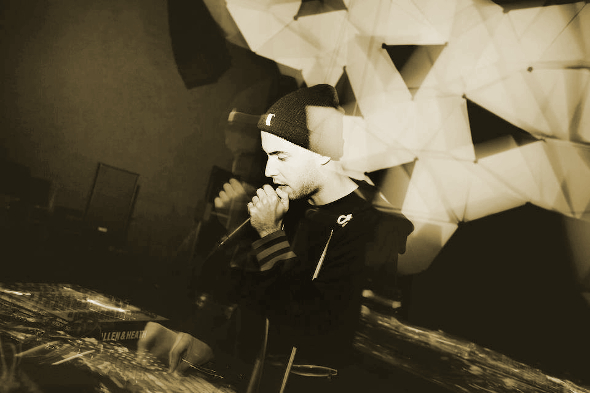 John Talabot and Locked Groove have remixed the highly prized track for a upcoming Hivern Discs 12" release.
Last seen issuing the debut release from Marc Piñol and Hugo Capablanca's excellent C.P.I. project, the next order of business for Hivern Discs is based around one of their most popular releases so far. Early last year the label launched a limited Blanc series with It's All Over, a one-sided 12" with an uncredited track which was later revealed via John Talabot's much loved DJ-Kicks mix to be the work of his close ally Pional. Due to its highly limited nature, the 12" has developed something of a cult status with some really shocking Discogs prices to boot (some clown currently has it listed at £400).
The label had apparently always planned to give "Its All Over" the wider release it deserves, reissuing the track in 12" format replete with remixes. Due out next month, this new edition of It's All Over comes packing the Locked Groove "Rendition" that closed out the aforementioned DJ-Kicks, as well as a new rework from John Talabot himself. The accompanying digital edition features a further self-styled "Stormbreak Refix" from Talabot as well as an alternate version from Pional.
To celebrate the announcement of the release, Hivern have elected to offer up the digital only "Stormbreak Refix" from John Talabot for free – you can stream and download on the below SoundCloud link.
Hivern Discs will release the It's All Over Remixes 12″ by Pional on August 4.
Tracklisting:
A1. Pional – It's All Over (John Talabot Stripped Refix)
B1. Pional – It's All Over (Locked Groove Rendition)