Massimiliano Pagliara is With One Another
The Italian producer returns to Live At Robert Johnson with his second album in September.
Debuting on Daniel Wang's Balihu Records back in 2008, Massimiliano Pagliara has become something of a regular on Live At Robert Johnson over the past five years, gracing the Frankfurt label with one album and two EPs, and a further two remix records featuring Tuff City Kids and DJ Sotofett. Pagliara's 2011 debut album for the label, Focus For Infinity, remains a particularly captivating example of glistening disco-tinged house, making news of a second long player very welcome indeed.
Entitled With One Another, the album features a number of intriguing collaborations. As well as figures from Germany and Norway, including Uncanny Valley's Credit 00, Frankfurt talent Benedikt Frey and cosmically-inclined disco artist Telephones, there are a few curveballs, including Ostgut Ton's nd_baumecker and recent Berlin transplant and acid enthusiast Lee Douglas. Judging by the generous preview provided by Live At Robert Johnson below, the album should see the producer moving into darker territory, especially on the nd_baumecker collaboration "Gagacid".
Live At Robert Johnson will release With One Another on 2LP and digital formats on September 15.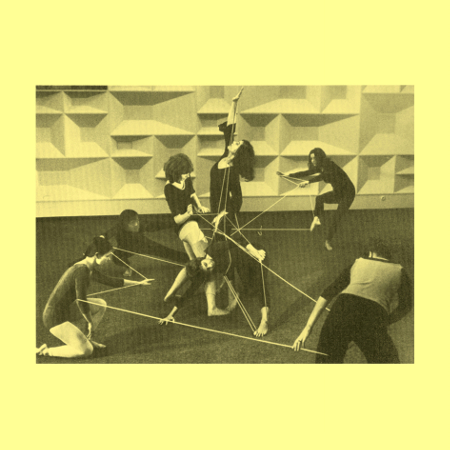 Tracklisting (digital):
1. And We Kissed
2. A Dream I Get Stuck In
3. Long Distance Call (with Telephones)
4. We Have Time (feat. Mavin)
5. Everything That Happens Is Supposed To Happen
6. Gagacid (with nd_baumecker)
7. Fall Again (with Lee Douglas)
8. Native Tribes Of Jupiter (with Credit 00)
9. Can't Get You Out Of My System
10. With One Another (with Benedikt Frey)
11. Now And Forever
Tracklisting (2LP):
A1. A Dream I Get Stuck In
A2. Long Distance Call (with Telephones)
B1. We Have Time (feat. Mavin)
B2. Everything That Happens Is Supposed To Happen
C1. Gagacid (with nd_baumecker)
C2. Fall Again (with Lee Douglas)
D1. Native Tribes Of Jupiter (with Credit 00)
D2. With One Another (with Benedikt Frey, feat. Nadia D'Alò)