Full details of Dettmann's fabric 77 mix arrive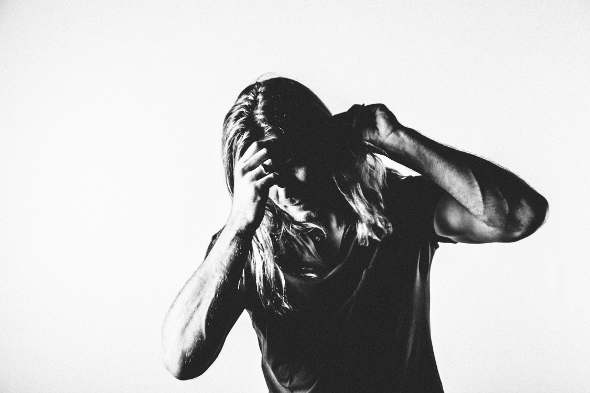 The 77th edition of Fabric's long-running CD mix series will arrive in August.
News of Berghain resident Marcel Dettmann stepping up to contribute to Fabric's storied mix series first filtered through last month when the Farringdon club included confirmation of the release in a newsletter. As a resident at Berghain, Dettmann is one of the DJs most synonymous with the club, which, along with in-house label Ostgut Ton, has been integral in defining techno's current sonic vogue. Dettmann himself is no stranger to the mix CD, having selected one of the first editions of the Berghain series from Ostgut Ton back in 2008, and more recently contributed the Conducted mix for Belgian label Music Man.
Fabric 77 finds Dettmann largely working with unreleased material from artists affiliated with his own Marcel Dettmann Recordings label, and this has informed the method in which the 19-track selection was put together, with the DJ and producer revealing in a press releases that he "mixed it at home with 2 CD players, as most of the tracks are not available on vinyl yet. The mix is mostly based on unreleased MDR demo tracks, which I've carried around with me for the last few years."
As a result the mix is a good primer for what to expect from Dettmann's label in the future, with Answer Code Request, Norman Nodge, Ilian Taper Dario Zenker and French producer Marcelus amongst the high-profile names contributing unreleased productions. Other notable inclusions include unreleased Dettmann reworks of Joey Anderson and Paperclip People, and the decision to close on Vril number "Torus XXXII". As is tradition, a launch party for the mix will take place at Fabric on August 30, whilst there will also be a Berghain session in celebration a week later
Fabric will release fabric 77 by Marcel Dettmann on August 18.
Tracklisting:
1. Ryan James Ford – Arthure Iccon [MDR]
2. The Persuader – Sun Position [Concrete Music]
3. Terence Fixmer – Inside Of Me [Planete Rouge]
4. Marcel Dettmann – Apron (PAS The Rhythm Remix) [MDR]
5. Answer Code Request – Transit 0.2 [MDR]
6. Dario Zenker – Nearlin [MDR]
7. Monobox – Film [M-Plant]
8. FBK – It's Not The Point [MDR]
9. Marcel Dettmann – Radar (Byetone Remix) [Ostgut Ton]
10. Rod – RSPCT [MDR]
11. Paperclip People – Country Boy Goes Dub (Marcel Dettmann Remix) [Planet E]
12. Norman Nodge – BB 1.0 [MDR]
13. Francois X – Rising [MDR]
14. Marcel Dettmann – Lightworks (Phase Remix) [Ostgut Ton]
15. Lockertmatik – M_Lock 4 [MDR]
16. Wincent Kunth – Carlre [MDR]
17. Joey Anderson – Repulsive (Marcel Dettmann Edit) [Dekmantel]
18. Marcelus – Flash [MDR]
19. Vril – Torus XXXII [Forum]
Header image courtesy of Jimmy Mould