Optimo Music to release album from Felioz And The Boy

The Athens-based musicians will release the Like Cannibal Father Like Cannibal Son longplayer on JD Twitch's label next month.
The Optimo Music label began life in 2009 as a rebooted incarnation of the Optimo Singles Club And Related Recordings that Optimo (Espacio) founders JD Twitch and JG Wilkes ran between 2001 and 2003, intermittently issuing records by local Glaswegian acts. Under the sole tutelage of JD Twitch, Optimo Music has retained the community-focus of this prior label, with the immensely talented Golden Teacher perhaps the finest example of this approach. Optimo Music has however looked further than Glasgow, issuing records by Chris Carter, Daniel Avery, Factory Floor and Peter Gordon, and expanded last year with the launch of the dancefloor focused Optimo Trax sub-label.
As RA reveal, the next Optimo Music release sees the label looking to Greece and Felioz And The Boy, otherwise known as Athens-based film makers and musicians Yiannis Veslemes and Alexandros Voulgaris (pictured above). Due for release next month, the seven track Like Cannibal Father Like Cannibal Son is described as "not exactly a dance album, although there is music you can dance to on it". Both Veslemes and Voulgaris have composed music for films so it's little surprise to read Optimo Music stating the album will appeal to fans of Carpenter and Kubrick.
Furthermore a press release has Veslemes and Voulgaris expanding on the themes that run through the fothcoming album. "We had a loose concept for this album and we compiled tracks that we've recorded in the last three years that have to do with cannibalism — literally, but also as a metaphor for the blessing and the tyranny of paying homage to music and films (and directors and musicians). So these are songs about the agony of creating something new and personal when so much information and so many influences are fused into them."
Optimo Music will release Like Cannibal Father Like Cannibal Son by Felioz And The Boy on July 21.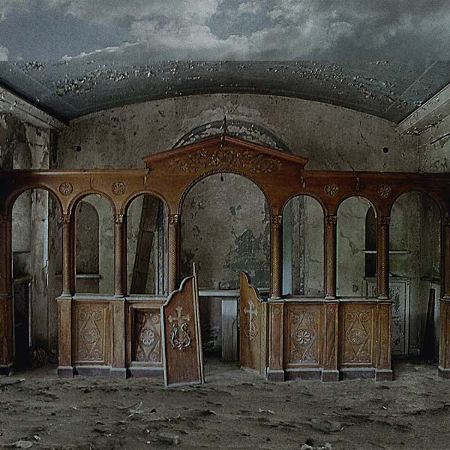 Tracklisting:
1. Fungus
2. Tina Weymouth
3. Barry
4. The Boat Can Leave Now Tell The Crew
5. Giallo Greco
6. John Carpenter II
7. Like Cannibal Father Like Cannibal Son