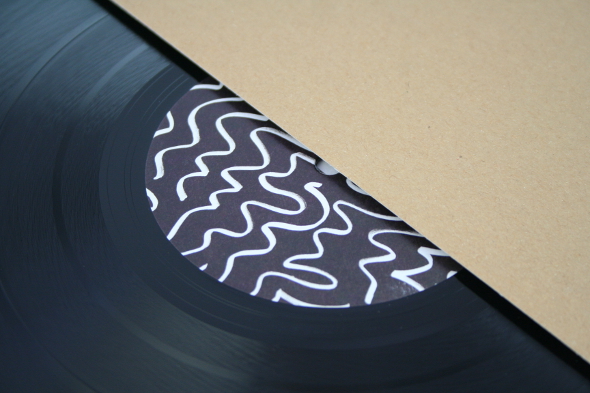 The best advice that this writer can give to any new producer is not to release a lot of music. It'll mean that you won't be susceptible to the fickle whims of trends and tastes. The downside is that you may not become as well known as you deserve to, but surely it's better to have a steady presence than peaking quickly and then fading into obscurity?
Mike Kivits seems to favour the less is more approach. While he has released an impressive eight albums since 2002, the Dutch producer doesn't bombard his audience with singles and Plus Det is the follow up to last year's 1990  for the similarly low-key No 'Label' and his second appearance on the Skudge Presents label. Of course Kivits' ability to produce highly distinctive electronic music trumps his small catalogue. The title track here is the most conventional; he provides DJs with a great tool using raw drums and organic percussion, but the warbling synths and spacey filters throw a curveball.
From there on, Plus Det descends into the weird and wonderful. "Do Whop", with its bicycle spoke percussive ticks and detuned riffs, is not ideal listening for those in a fragile state of mind, while "KO" lives up to its title. Again, Kivits makes concessions to his DJ following using dense drums, but the most intoxicating elements are the nightmarish shrieks and groans. Sounding like they are coming from a subterranean torture chamber, they get gradually louder and shriller before breaking into a brooding climax.
It would be hard to follow "KO" and instead Kivits delivers a beatsy track. "Dom" isn't exactly easy listening either. It starts with a rave horror stab, but the effect is mollified by pared back hip-hop beats, which swing unexpectedly into a solid house groove midway through.  Until his next irregular appearance, Plus Det contains enough left of centre weirdness to keep even the most ardent Aardvarck fan happy.
Richard Brophy
Tracklisting:
A1. Plus Det
A2. Do Whop
B1. KO
B2. Dom