Bison to release album on Claremont 56

The multifaceted group will release their debut Travelers LP on the UK label in September.
Bison is a five-piece band spearheaded by Claremont 56 founder Paul "Mudd" Murphy, long-time collaborator Ben Smith and Holger Czukay (pictured above) of German krautrock pioneers CAN. Leading up to their debut Travelers album, the group, which also includes Sal 'pizza chef' Principato of Liquid Liquid fame, have released three EPs on Claremont 56 – the same label to bring us last year's all comsuming Originals 2008-2013 5LP box set – and it's been some four years since their debut Way To L.A. Since then, a press release states, "Murphy and Smith have made a number of return trips to CAN's Innerspace Studio in Cologne, where Czukay famously conjures his out-there musical magic. The result is Travelers, the quartet's long-promised debut album."
The nine track album gathers together some of the previously released Bison tracks with all new material and is described by the label as a "fearlessly atmospheric blend of krautrock and dub disco-inspired grooves, delay-laden horns, quirky percussion, stargazing electronics". The core Bison team are complemented on some tracks by "eyes-wide-shut vocals" from regular Czukay collaborator Ursa Major, whilst extra production on Travelers came from Idjut Boy Conrad McDonnell. Those wishing for an advance taste of the "deliciously dubby and intergalactic concoction" can sample a generous 20 minutes of the LP below.
Claremont 56 will release Travelers by Bison on September 1.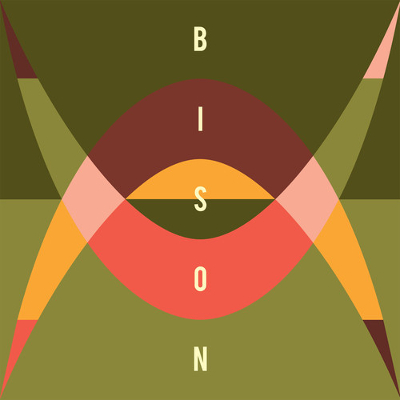 Tracklisting:
1. Familiar Stranger (Day)
2. Familiar Stranger (Night)
3. Way To LA (Day)
4. Way To LA (Night)
5. Mandy
6. Mandy (Power Boy Mix)
7. New Moon Boy (Day)
8. New Moon Boy (Night)
9. Travelers