Pudel resident Nina and Brian Not Brian join Krokodilo Tapes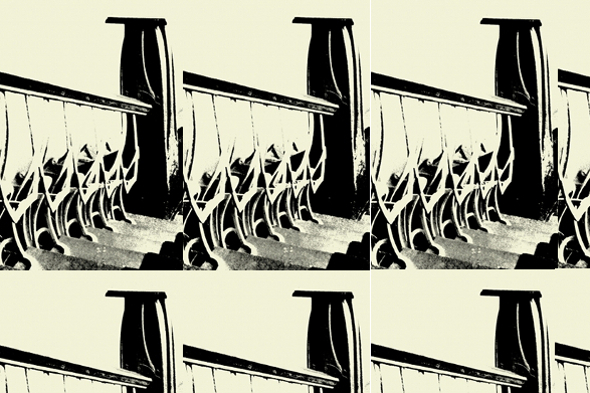 Both selectors will release mixtapes through the cassette-focused offshoot of Blackest Ever Black.
Launched in March last year, the Krokodilo Tapes label has proved much harder to predict stylistically than its more established parent Blackest Ever Black. Inaugurated by a tape from from Karl O'Connor's "pocket money synth punk" Family Sex project and Clay Ruby's Feral Love guise, Krokodilo Tapes has gone on to issue a highly prized mix from Golden Pudel resident Helena Hauff, original material from the likes of Gnod and Thought Broadcast, as well as further mixtapes from overseer Kiran Sande and "Renaissance space music" exponent Gewissen. It's now been revealed that Brian Not Brian, co-founder of one of our favourite labels in Going Good, and Hauff's fellow Pudel resident Nina have been tapped for Krokodilo Tape duty with both contributions due next month.
The former's tape is entitled Holywell Session and is said to feature 60 minutes of "spooked, careworn techno-primitivism, blues from under the floorboards, and inappropriate ambient," and will excite anyone who has had a chance to catch Brian Not Brian in a club or checked the Going Good HQ mix series. Equally, the No Observable Effect Concentration mix from Nina will be good news for anyone who checked her mind-bending contribution to the Berceuse Heroique mix series, or made the trip to Hamburg for the Nina Trifft night she oversees, with the 90-minute selection said to be equal parts "cyberpunk body-horror and real-deal harbour city sorrow". As with previous Krokodilo Tape mixes, both cassettes will be released in a limited quantity and without tracklisting.
Both the Holywell Session tape by Brian Not Brian and No Observable Effect Concentration tape from Nina are scheduled for release through the Blackest Ever Black store in late July.