Gut Nose wanders the Filthy City

Styles Upon Styles present the debut album from the New York-born producer.
New York label Styles Upon Styles have introduced a number of little-known and unheralded names since opening for business in 2012, with names like Clay Wilson, Certain Creatures, White Visitation and Kloke all delivering impressive releases representing the grimier side of techno and the fragile end of experimental house music. This week the label released the Vicetopia 12″ from Gut Nose (pictured above), a similarly low-key producer from New York whose "blunted and dilapidated strain of house music" first surfaced in the form of the limited cassette release eaT BiskiT early last year. A glance at the Gut Nose Bandcamp offers a glowing testimonial from SUS boss Phil Tortoroli with mention the producer would be releasing an album through the label.
A fuller picture of this aforementioned album has now surfaced with Filthy City due for release in August, taking the unusual form of two long form suites of music either side of the LP. The A-side, sub-titled Filthy City, is hip hop similar to Cannibal Ox's paranoid classic The Cold Vein, while the B-side's Filthnoid Mixx takes a journey through techno similar in execution to Gut Nose's 12″ SUS bow. Given how both the album plays and Gut Nose's DIY background, it's little surprise to hear that Styles Upon Styles plan to issue Filthy City on cassette format – or "ferrous oxide strips" as a sparse press release states – as well as LP and digital. Those wishing to experience a taste of Gut Nose before the album drops can stream all three tracks from the recently released Vicetopia 12″ in their entirety below.
Styles Upon Styles will release Filthy City on LP, cassette and digital formats in August.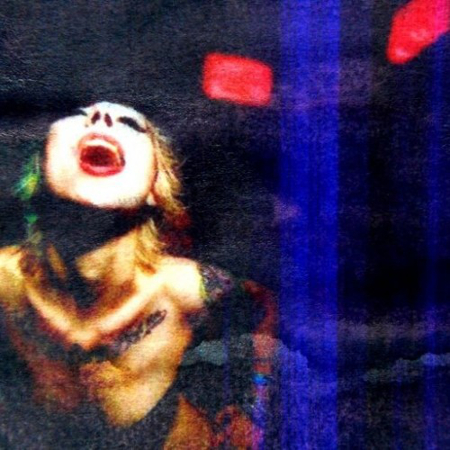 Tracklisting:
A1. Filthy City
– Dreams & Visions
– The Unknown Allure
– Teflon Love God
– Oblique Collusion
– New Medieval Times
– Morality Exodus
B1. Filthnoid Mixx
– Weeknight Shuttle Bus
– Unseen Force Manipulators
– Hoax Pattern
– Corrosive
– Zone Elsewhere