Peak Oil return with Strategy and Naked Island
The boutique Los Angeles-based label will release two records next month.
Apparently overseen by "a number of Brians", the vaguely clandestine Peak Oil label surfaced in late 2012 with a self-titled long player from label-hopping Portland-based producer Paul 'Strategy' Dickow, and has gone on to release music by M. Geddes Gengras as Personable, and the Slow Walker project of Room 40 founder Lawrence English and Liz Harris of Grouper fame. It was however last year's self-titled collection of Black Deer material from William Burnett that really caught our attention, not least because of the wonderful presentation. Peak Oil have now revealed details of their next two album projects which introduces Naked Island, a new project from two respected figures of the experimental underground, and another LP which heralds the return of Strategy.
First up is Naked Island, an intriguing collaboration between cultish sound sorcerer Brian Pyle of Ensemble Economique fame and Je Suis Le Petit Chevalier's Félicia Atkinson who between them have recording credits for NNA Tapes, Shelter, Digitalis, Dekorder, Not Not Fun and Clan Destine Records. Their self-titled debut release consists of two long form psychedelic productions that "spread luxuriously across 35 minutes" and has been described as "Grouper doing dub techno". Special mention must go to the presentation on this album which features hand assembled lenticular artwork by artist Peter Burr & Laura Brothers which can be viewed in all its GIF-based glory here.
Subsequent to this, Paul Dickow will grace Peak Oil with Pressure Wassure, a four-track mini LP as Strategy, the latest release in a productive and stylistically unpredictable 15 year recording career that has seen the producer appear on labels as diverse as Kranky and Idle Hands. With Pressure Wassure, Dickow's focus is early '90s UK hardcore with an excitable press release stating the four tracks eviscerate its "taut snares, bowel shaking bass and Dionnysian spirit, re-imagining that era's ecstasy enlightened explorations for contemporary dancefloors".
Peak Oil will release the self-titled album by Naked Island on June 2 with Pressure Wassure by Strategy to follow on June 17.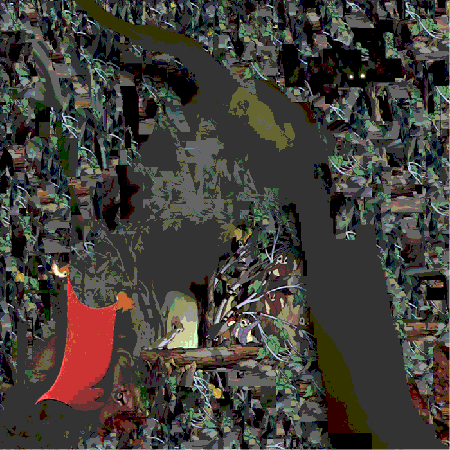 Naked Island Tracklisting: 
A1. Deep, Transcendent Waves of Golden Light
B1. Play It As It Lays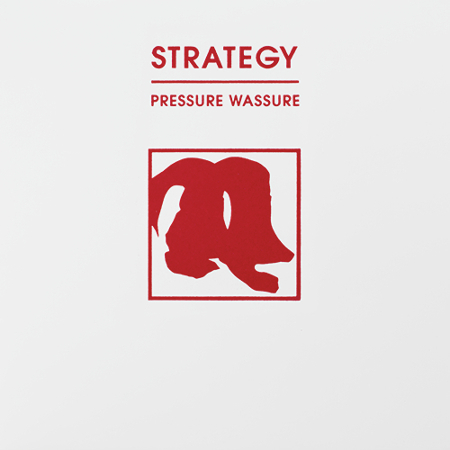 Pressure Wassure Tracklisting: 
A1. Osmosis
A2. Bubble N' Snare
B1. Mesohippus
B2. Tainted