Watch the video for Sculpture's "Hackle Scam Populator"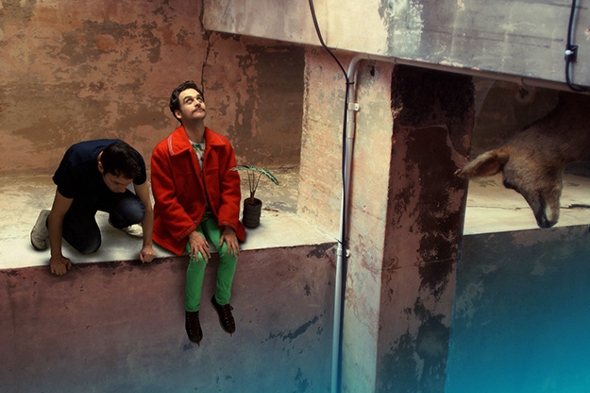 Watch the kaledoscopic promo in advance of the duo's forthcoming album on Software.
Having been making music and releasing on labels like Digitalis and Dekorder for a decade now, the self-described "sound and vision conglomerate" of British musician Dan Hayhurst and New Zealand animator Reuben Sutherland will be releasing what looks to be their most high-profile record to date next month, the nine-track Membrane Pop album for Daniel Lopatin's Software imprint.
Anyone who has seen their unique live show will know that the visuals of Sutherland are a key part to appreciating the duo's combination of chopped tape loops and colourful radiophonic textures, something which can be lost listening to their music without visual stimulus. For those who haven't, the below video for "Hackle Scam Populator" should offer some idea of the kaleidoscopic visual experience provided at their live shows, where carefully designed overlays are spun on a turntable at 45RPM and gradually removed to create a low-tech form of animation.