Gunnar Haslam and Tin Man are Romans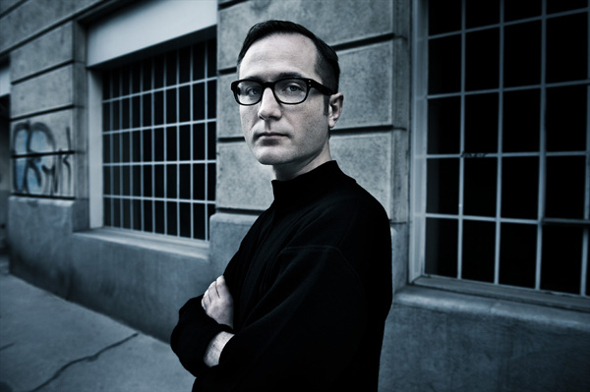 The two producers team up for a collaborative release on Tin Man's Global A label.
Although Tin Man (pictured above) has been largely known for his releases on the Absurd Recordings label and associated Acid Test imprint in recent years, most notably the Neo Neo Acid album from 2012, the producer – otherwise known as Johannes Auvinen – has nevertheless been putting out material on his own Global A label since 2004. Although the label has been dormant since 2011, news has emerged regarding a forthcoming collaborative release on Global A with L.I.E.S. artist Gunnar Haslam.
The anonymous Haslam may not be the most instantly obvious candidate to collaborate with Auvinen – his 303-led sound is much cleaner and focused on a singular aesthetic than Haslam's more varied stylistic approach to house and techno – but they do share a interest in exploring the balance between dark and light in electronic music. Working under the name Romans, the duo's debut will simply be entitled Romans 1, and from the sound of the clips at the Clone website, will provide just the blend of deep acid and unsettling melodic content you'd expect from such a union. Speaking to us via email on the reasons behind the project's name, Auvinen said: "you could say this might be the music you would listen to traveling Roman roads towards the end of the empire."
Global A will release Romans 1 on 12″ vinyl on April 15.
Tracklisting:
1. Alba Lulia
2. Deva Victrix
3. Glanum 1
4. Glanum 2