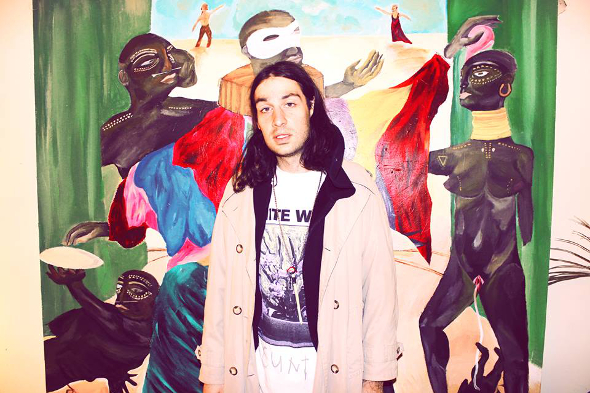 The Melbourne-based artist will debut on the label with the Worm Jelly 7″ ahead of a full album.
It's shaping up to be a big year for Eglo Records, who commenced 2014 by adding London royalty Dego and Kaidi Tatham to the family, and have two key releases on the way from Fatima and Floating Points. The former, self-styled 'Queen Bee of Eglo' is preparing her keenly anticipated debut album Yellow Memories – which apparently features a certain Theo Parrish among the production credits – whilst last week it was revealed the first Floating Points release of real substance in almost three years is due in the near future.
Eglo have now revealed a new addition to their ever interesting roster in the shape of Kirkis, the musical guise of Melbourne-based multi-instrumentalist, writer and painter Matthew Kirkis. Due out next week, the Worm Jelly 7″ is an introduction to the vivid, deep fried world of Kirkis whose musical style Eglo describe quite aptly as "the spirit of Frank Zappa trapped in an answering machine". Those intrigued by that description can check a stream of title track "Worm Jelly" below" and look out for Liverbleach, the debut album from Kirkis due on Eglo later this year.
Eglo will release the Worm Jelly 7″ by Kirkis on March 31.
Tracklisting:
A1. Worm Jelly
B1. Oh Serene Zoltar