Bass Clef to issue album on Mordant Music as Some Truths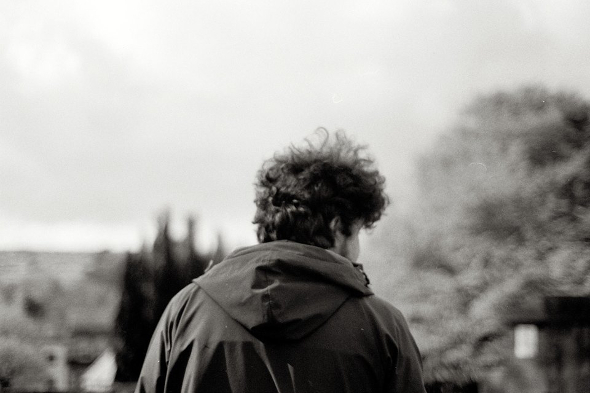 The wonderfully titled Some Friends I Lost To Bedlam, Others I Abandoned There is due early next month.
This year seems to find a new release from Ralph Cumbers announced with the arrival of each month, with a scheduled appearance as Bass Clef on PAN complemented by his recent Public Information debut and a well deserved vinyl reissue of last year's Acid Tracts tape via Luke Younger's Alter label. News now arrives via Resident Advisor that Cumbers is set to add the Mordant Music label to his already impressive CV with the release of a new album under his Some Truths guise. Cumbers is no stranger to working as Some Truths for Mordant Music, having contributed to the 2011 Variables II 12″ which also featured the like-minded Ekoplekz and Autre Ne Veut, but his output under the name has largely been self-released on his Magic + Dreams label.
A canny knack for memorable album and track titles characterises Cumbers' work every bit as much as the circuit-bent modular nature of his sound, and in Some Friends I Lost To Bedlam, Others I Abandoned There the producer has an album name worthy of late entry to FACT's newly published 100 Greatest Track Titles in Dance Music History list. The seven-track album is derived from the same modular synth sessions with Bristol specialist Tom Bugs that made up the Bugbranded EP Cumbers recently released on Public Information as Bass Clef, and the tracklisting hints that mental health is the prevailing theme, something backed up by Mordant Music's description of the album as  "asylum limbo, psychotic sock draw and raving halfway-house."
Mordant Music will release Some Friends I Lost To Bedlam, Others I Abandoned There by Some Truths on April 7.
Tracklisting:
1. Too Much Bone In Your Skull
2. Quaalude And Fugue State
3. The Magpie On The Gallows
4. Music For Trepanning
5. Section 12(2)
6. Acid And Prozac
7. What Fresh Hell Is This?