Szare to release debut LP on Frozen Border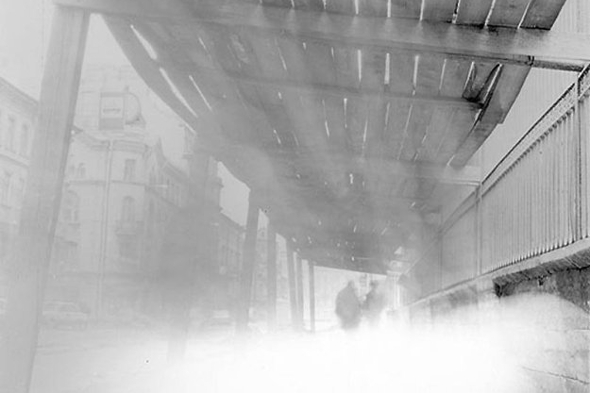 The six-track Lost Shapes LP will also come with a CD of material some 13 tracks deep.
Although the duo of Andrew Diaczuk and Jack Coulton have been releasing music since 2009, when Horizontal Ground put out their first single under the 19.26.1.18.5 cipher, they are best known as Szare, under which name they have been putting out a steady stream of rhythmically inventive techno releases with subtle dubstep influences. As well as Horizontal Ground, the duo have released on Idle Hands, Mindset and Krill Music over the years, while they also contributed a track to Frozen Border's excellent Minutes In Ice compilation in 2012.
News now arrives that Frozen Border will be the label to release the duo's debut LP, entitled Lost Shapes later this week. Spreading six tracks across two 12″s, the package also comes with a 13-track CD entitled Carved in Those Dancing Gravestones, which is described as containing music "composed and in some cases stolen by Szare". A preview of Lost Shapes can be heard via the below SoundCloud player, and suggests the LP falls into line with the atmosphere and powerful frequencies of previous productions, thought the content of the Carved in Those Dancing Gravestones CD – whose verbose tracklisting suggests a narrative of some kind – currently remains something of a mystery.
Frozen Border will release Lost Shapes/Carved in Those Dancing Gravestones in a 2LP/CD package on March 20.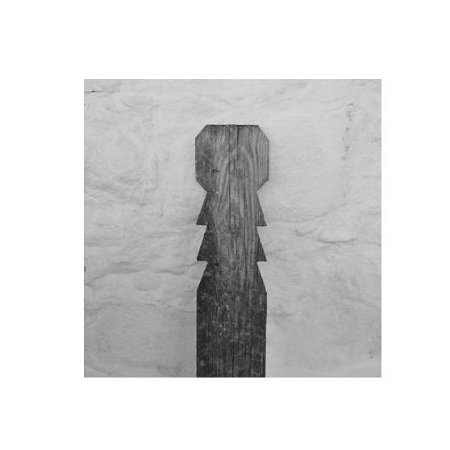 Lost Shapes tracklisting:
A1. Weird Sister
A2. Swarm
B. Meet You
C1. Belt of Rule
C2. Leaden Sky
D. Knives of Sinai
Carved in Those Dancing Gravestones tracklisting:
1. Small Pieces Of It Were Scattered Across The Mountainside
2. They Carried It Back From Recife to Frankfurt By Zeppelin
3. The Miners Told Nobody of Their Discovery
4. Leather Bags full of Dollars Were Transported Overnight
5. The King Himself Was Said to Have Taken an Interest
6. Radio Silence in Buenos Aires Did Not Allay Fears of a Cover Up
7. What Did Kerin Mannesman Know?
8. Hastily Arranged Meetings Contrived an Absurd Plan
9. But Anarchist Spies Had Their Ears in the Room
10. It was Sent to a Vault in Zurich and Has Not Been Seen Since 1945
11. Some Say It Was Airlifted to Alexandria and Buried in the Catacombs
12. Others Claim It Was a Hoax, Or Doubt It Ever Existed
13. Meanwhile, on the Mountainside, a Copper Flame Burns