Full details of Xenogears' Lost Artemis LP emerge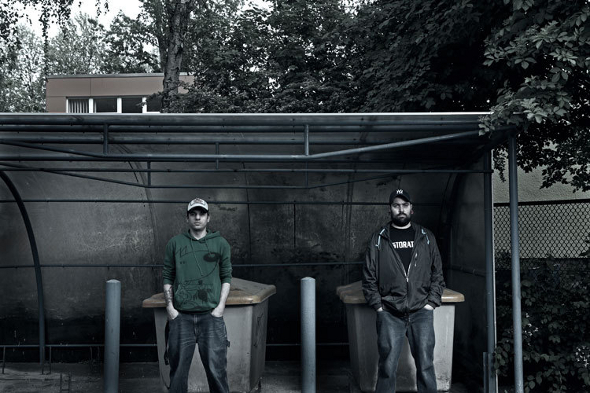 The full-length return of the Analogue Cops project also features contributions from Objekt and NoMadRonin.
News of Lucretio and Marieu's revival of their Xenogears moniker first emerged last December, when the first confirmation of the forthcoming album Lost Artemis was revealed along with a Xenogears remix EP featuring contributions from Vinalog and Madteo. The pair have now shared full details on the LP, which will arrive in April on their own Restoration imprint, and also features collaborations with their Bratha label partner NoMadRonin and the singular talent known as Objekt.
In keeping with the Xenogears project's fast take on Detroit-inspired hardware techno, Lost Artemis comes described as having a "strong fascination for hi-tech synthesizers and rusted vintage gears, a fast pace, and a minimal approach to live mixing," with the LP seeing the duo "exploring the subterranean territories between post-atomic noises and apocalyptic breakbeats, finding a way to equate machines with funkiness in an open battlefield."
Restoration will release Lost Artemis on 2LP format on April 21.
Tracklisting:
A1. Mint Drop (featuring NoMadRonin)
A2. The X Button
B1. Kislev
B2. Aveh
C1. Idol Talk (featuring Objekt)
C2. Multiverse (Album Mix)
D1. Langrenus
D2. Tycho
Header image: Shaun Bloodworth