Debut album from copeland due in May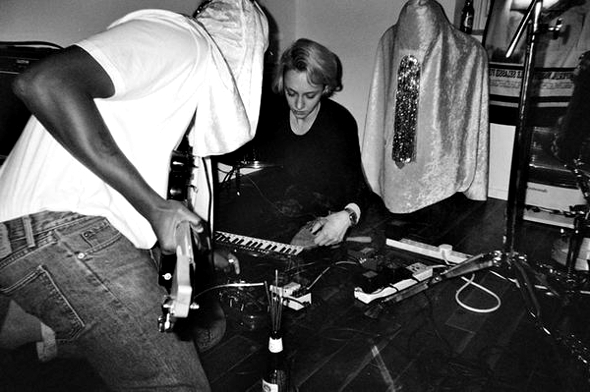 The former Hype Williams artist will self-release Because I'm Worth It which also features contributions from Actress. 
As part of Hype Williams alongside Dean Blunt, Inga Copeland was responsible for a string of lo-fi, paranoid, dubbed out excursions for Hyperdub, Hippos In Tanks, De Stijl and Carnivals, albums that positioned the duo as a wily pair of tricksters with no interest in genre boundaries, self-promotion or fame. Around the time of their arrival on Hyperdub, both Copeland and Blunt began to work separately and the Hype Williams project was seemingly disbanded via a cryptic statement in August 2013, with Blunt going on to record the celebrated solo album The Redeemer.
Shunning the spotlight, Inga Copeland has been somewhat less prolific than Blunt, with a couple of 12″ releases last year featuring some high profile collaborations with Scratcha DVA and Martyn complemented by the vague allusions that a debut album was on the way. Typically oblique details of this long player have now surfaced with the singer songwriter set to self-release the L'Oreal riffing Because I'm Worth It in May under the copeland guise. A press release for the eight track album states the majority was recorded in Copeland's studio in Estonian capital Tallin, aside from two tracks that were done in collaboration with Werkdiscs boss Actress, and includes the following poem which may also be a lyric from the album.
"spill a tear and then you cry for ldn
is it the kinda place you'd die for?
how does it feel to be lied to?
but then again what's a girl to do?"
Because I'm Worth It will be self released by copeland in May.
Tracklisting:
A1. Faith OG X
A2. advice to young girls (w/Actress)
A3. insult 2 injury
A4. Serious
B1. Fit 1
B2. DILIGENCE
B3. Inga
B4. l'oreal