Dalhous returns with Visibility Is A Trap
The Scottish project returns on Blackest Ever Black with the five-track EP in April, preceding a second album in the summer.
Aside from Raime, Scottish project Dalhous are one of the most regular contributors to the Blackest Ever Black discography. Originally debuting on the label as Young Hunting in 2011, the duo of Marc Dall and Alex Ander moved from a film soundtrack-inspired sound to a more fractured, sample-based electronic palette when they re-emerged as Dalhous at the tail end of 2012. They then went on to deliver a fine (and criminally under-appreciated) debut album in An Ambassador For Laing last year.
Seemingly the solo concern of Dall only, Blackest Ever Black have now shared the first details of the next Dalhous release, which will take the form of the five-track Visibility Is A Trap EP. Featuring four new originals written and produced by Dall and a Regis remix of An Ambassador For Laing opener "He Was Human And Belonged With Humans", the EP is described by a press release as reflecting Dall's "continued interest in the language and imagery of self-help, R.D. Laing and the anti-psychiatry movement". It supposedly precedes Will To Be Well, a second album for the label early this summer. Previews of the EP can be heard below, while those wishing to catch Dalhous live can do so at a future St John Sessions concert in London on May 22 – tickets for that can be found here.
Blackest Ever Black will release Visibility Is A Trap on 12″ and digital formats on April 7.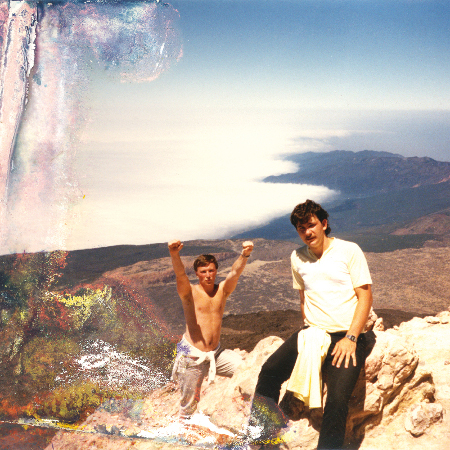 Tracklisting:
A1. Active Discovering
A2. Information Is Forever
A3. Sight Of Hirta
A4. A Change Of Attitude
B1. He Was Human And Belonged With Humans (Regis Version)