Voices From The Lake appear on The Bunker New York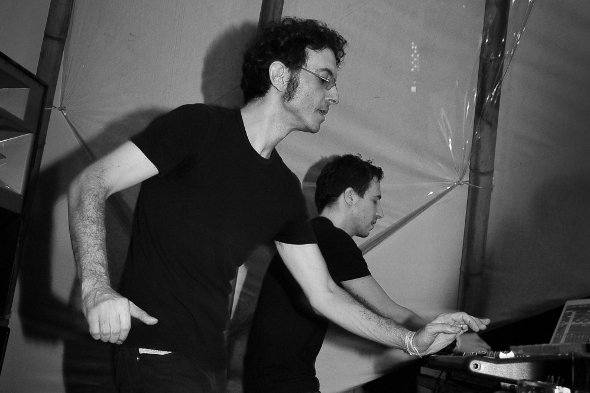 The New York club turned label's third release comes off the back of a rare six-hour Voices From The Lake performance.
Following The Bunker's inaugural two releases from Leisure Muffin and Clay Wilson, the label will hit its stride in March with the release of a very special three-track Voices From The Lake 12″. Following tracks for Concrete Records and Mike Parker's Geophone label last year, the Velo Di Maya EP will be Donato Dozzy and Neel's most substantial release since their revered self-titled debut album of 2012. According to the The Bunker New York's press release, Dozzy and Neel traveled direct from Rome to present a night-long curation of the Brooklyn club's back room, playing for Public Assembly in July of 2012.
"This was one of the greatest nights of music in the history of The Bunker," the nightclub wrote, with Voices From The Lake playing for six hours, consisting of two separate live shows, and back-to-back DJ sets . "None of the music from either of the hour-long live sets had been released, so we immediately got on them about their plans for the tracks," say The Bunker. After speaking with the Italians, both parties agreed on which segments of the night's performances would be most suitable for a vinyl release, sending Voices From The Lake back to their Rome studio to reproduce their favourite live excerpts for the Velo Di Maya EP. Clips from the EP can be heard below.
The Bunker New York will release Voices From The Lake's Velo Di Maya EP on March 10.
Tracklisting:
A1. Velo di Maya
A2. Sentiero
B2. Respiro (live edit)