Heterotic return with Weird Drift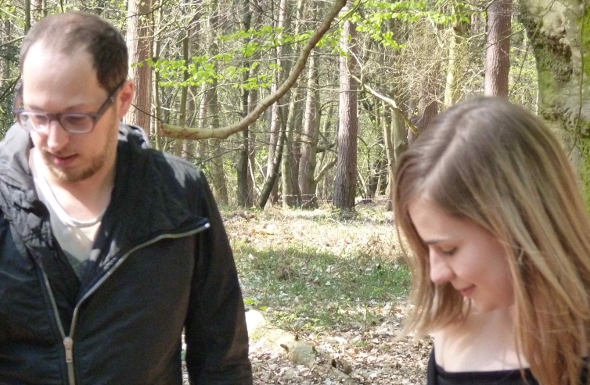 The duo of Mike Paradinas and Lara Rix-Martin follow up last year's Love & Devotion with a second LP for Planet Mu.
Originally debuting last year with the Love & Devotion album on Planet Mu, the husband and wife duo of Mike Paradinas and Lara Rix-Martin's music under the Heterotic moniker is quite a departure from the label boss's prior work as µ-Ziq, trading experimental rhythms for '80s-influenced pop music with a modern sheen polished up with clean vocals and bright melodies. Despite only releasing that album last March, new now arrives that the pair will be issuing a follow-up in April.
Entitled Weird Drift, the album sees them continue their exploration of "confident and thoughtful pop", and is described as having "a restrained and varied sense of emotional drama, but also a deeper sense of happiness". It will also feature French producer and vocalist Vezelay, who has been drafted in to provide some vocal range on seven of the tracks, replacing the talents of Gravenhurst who featured on Heterotic's debut. The album will be preceded by a four-track EP entitled Rain, which features an album track alongside two exclusives and an instrumental version. Clips of the album can be heard at the Planet Mu website.
Planet Mu will release Weird Drift on LP, CD and digital formats on April 21.
Tracklisting:
1. Self-Importance
2. Rain feat. Vezelay
3. Boxes feat. Vezelay
4. Lumber feat. Vezelay
5. Liverpool
6. Sultana
7. Triumph feat. Vezelay
8. Florence feat. Vezelay
9. Shoe Soul feat. Vezelay
10. Foghorn
11. Amniotic
12. Empires feat. Vezelay