Samantha Vacation meets Form A Log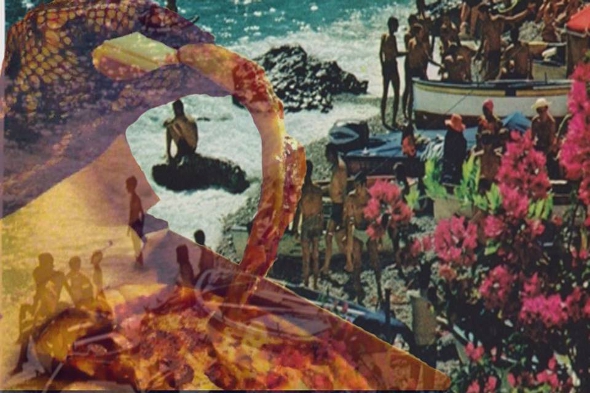 Listen to a remix from the L.I.E.S. white label graduate for a forthcoming cassette of Form A Log reworks.
Samantha Vacation was one of the most interesting new artists to appear on L.I.E.S. last year, showcasing a colourfully experimental approach that had more in common with the music of Mark Fell's Sensate Focus and Chicago's footwork scene than the lo-fi house and techno of her labelmates. This also makes her an intriguing choice of remixer for the Form A Log project of Ren Schofield, Noah Anthony and Rick Weaver, better known respectively as experimental figures Container, Profligate and Dinner Music.
Taken from a forthcoming cassette of remixes of Form A Log's The Two Benji's album due for release on the Refulgent Sepulchre tape label, Samantha Vacation's remix of "Sushi Night Club" is available to stream below and transforms the original's strange combination of electrified textures and reversed sonics with rapid fire rhythms and skewed deep house chords.