MGUN returns to Don't Be Afraid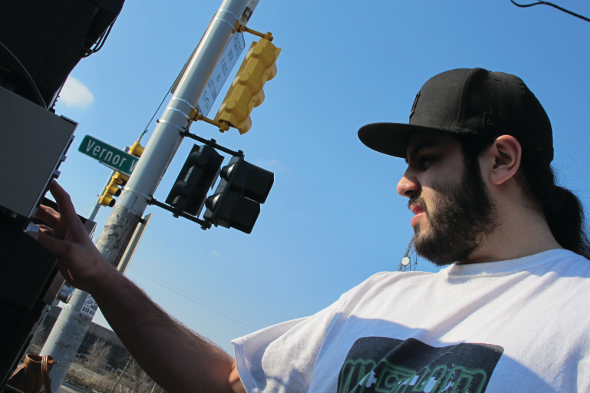 The Resin EP from the talented Detroit-based producer will be released next month. 
Since his breakout debut as MGUN on Wild Oats with the psychedelically charged Harmnear back in early 2012, Manuel Gonzales (pictured above) has found a place for himself among the current crop of talent from Detroit with a prolific production rate that's seemingly too much for labels to keep up with. Operating at the more abrasive end of the techno scale, Gonzales nonetheless has exhibited a keen understanding of Detroit's music heritage acoss a killer run of records for Semtek's increasingly influential Don't Be Afraid, The Trilogy Tapes, Berceuse Heroique and the Third Ear label.
Having most recently rubbed shoulders with Jamal Moss on Pangaea's excellent mix CD for Fabric, details have now surfaced on a third MGUN EP for Don't Be Afraid. Due for release in early March, the Resin EP represents the first Don't Be Afraid release of the year following a unsurpassable 2013 and finds Gonzales in gritty form. London heads should know Gonzales will be playing alongside Mr G, Mr Beatnick, Nick Craddock and Semtek at Corsica Studios this Friday – you can still win tickets for that plus some DBA vinyl here.
Don't Be Afraid will release the Resin EP by MGUN on March 3.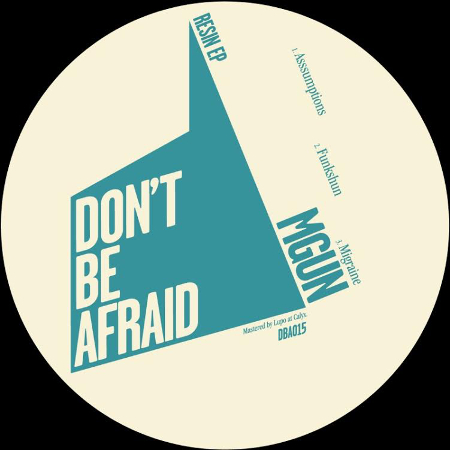 Tracklisting:
A1. Asssumptions
A2. Funkshun
A3. Migraine
B1. Flutter
B2. In The Road
B3. 90 Sumtin